A sigh of relief was breathed by some as Dundee was hit by a dramatic thunderstorm last night.
Weeks of dry weather and warm temperatures came to an end as thunder, lightning and heavy rain arrived at the City of Discovery.
Below are some of the photos sent to us by Tele readers.
While the weather has not caused major disruption in Dundee, elsewhere it is a different matter.
Holidaymakers are experiencing long delays on flights, ferries and Eurotunnel trains amid extreme weather conditions in the UK and thunderstorms across Europe.
Passengers travelling to France on cross-Channel rail operator Eurotunnel have been warned they could face waits of up five hours at its Folkestone terminal.
Families heading for summer getaways on the Continent by ferry were told to expect long queues on the roads into the Port of Dover with a minimum two-hour wait to get through border checks.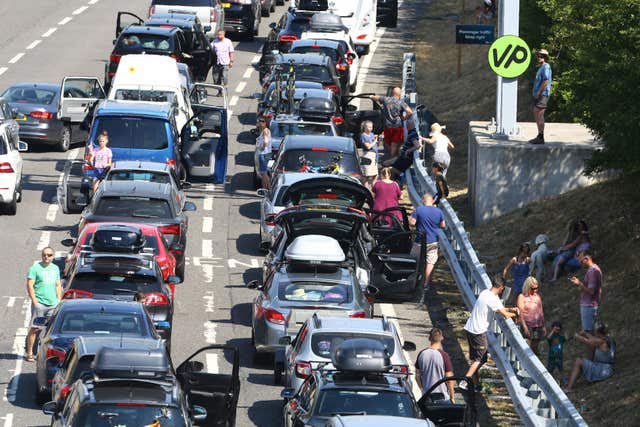 P&O ferries advised its customers to take plenty of drinks, snacks and entertainment for their wait.
Meanwhile, the knock-on effect of thunderstorms across London and eastern England on Friday night was causing delays, with further flight cancellations expected due to thunderstorms in Europe.
A Stansted Airport spokesman said long queues shown in pictures posted on social media were caused by passengers who stayed overnight in the airport trying to re-book cancelled flights with airlines.
"There are no cancellations but there are delays because of the knock-on effect and some restrictions because of storm activity in Europe," he said.
"All the advice is, if you are due to travel today, check with your airline about your individual flight."
Gatwick Airport said on Twitter: "Adverse weather across Europe is affecting flights in and outbound from Gatwick Airport, this may result in delays and cancellations.
"Please contact your airline for specific flight information before you travel to the airport."
Similarly, Luton Airport tweeted: "Due to thunderstorm activity across Europe this morning, air traffic control restrictions are in place and some flights may be subject to delay or cancellation."
A Heathrow Airport spokeswoman said: "We seem to be experiencing some minor delays."
Nats, the UK air traffic control service, which was due to handle 8,841 flights in 24 hours, said thunderstorms have affected flights across the UK.
"NATS is working closely with the airports and airlines to ensure safety and to continue providing the most efficient operation possible during this adverse weather period," a statement said.
"Dealing with bad weather is one of the most difficult things for air traffic controllers to manage.
"Its unpredictable nature means aircraft are not able to fly their usual routes, which results in unusual flight patterns.
"Thunderstorms are particularly disruptive as they effectively block large swathes of airspace because aircraft cannot fly through them.
"Passengers are advised to contact their airline for the latest information on individual flights."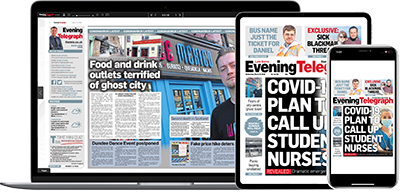 Help support quality local journalism … become a digital subscriber to the Evening Telegraph
Subscribe