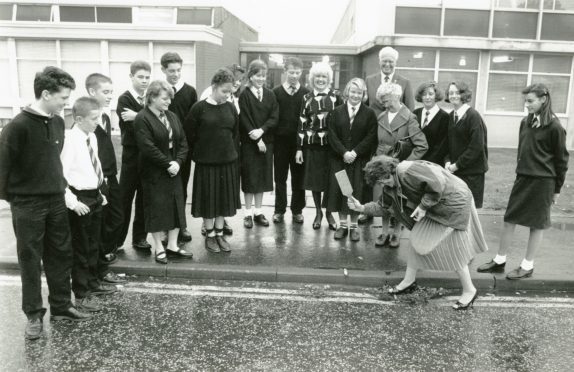 Do you remember your school days? We hope you do and can help us solve a quandary.
We've dug out some old pictures of the former Lawside Academy and its pupils.
Among them are stills of the gym hall, swimming pool and general class photos from the Macalpine Road campus.
Among them is a peculiar picture from October 1989 and we need your help in explaining what is happening.
A group of youngsters are stood outside the school with some pensioners, one of whom is bent over as if to swat something with a bat-like implement.
The caption on-file accompanying the snap doesn't give any clues either.
Can you help? If you know what was going on? You can let us know by emailing letters@eveningtelegraph.co.uk.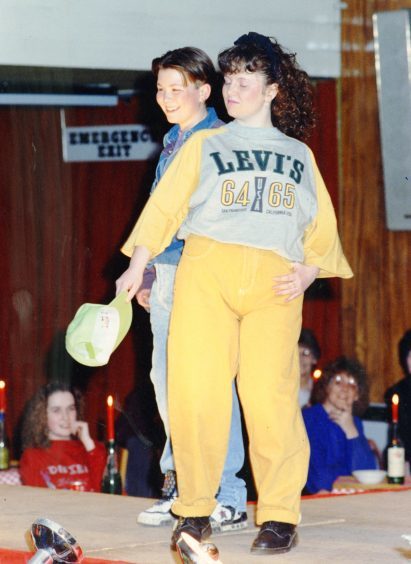 Lawside opened in 1966 and was a second home to thousands of kids down the years until it closed in last decade.
If you went to the school or had children there, have a browse through our gallery of faces from the school's past.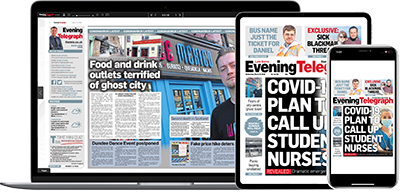 Help support quality local journalism … become a digital subscriber to the Evening Telegraph
For as little as £5.99 a month you can access all of our content, including Premium articles.
Subscribe