Firefighters have been called to a busy Dundee street after winds from Storm Ali blew masonry from a building onto the pavement below.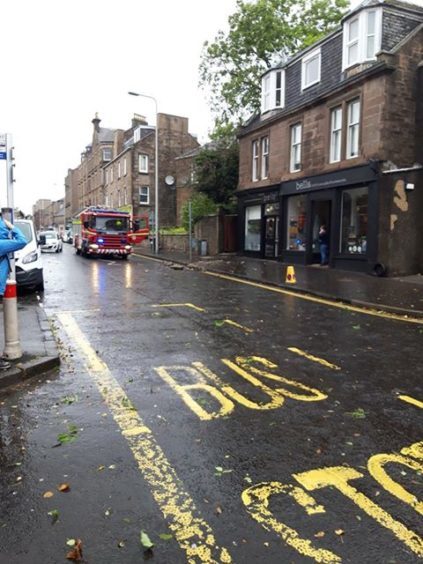 Perth Road has been closed off while firefighters make the scene outside Pelo hair salon, near Step Row safe.
Salon owner Sarah Cox helped raise the alarm after the masonry fell from the roof of the flat above her shop at around 12.45pm.
She told the Tele: "We were sitting having our lunch when we heard a huge rumble.
"It could have been a bomb going off it was that loud.
"It was so lucky because anyone walking under that could have been killed.
"Shortly after it happened people from the other shops were out trying to stop traffic from driving past."
Firefighters quickly arrived on the scene and looked to gain access from the flat above.
Sarah added: "The fire service have closed the road and told us and other businesses to stay inside.
"There have been other gusts of wind and it could happen again."
The incident has forced Xplore Dundee to divert buses away from the Perth Road, travelling along Hawkhill instead.