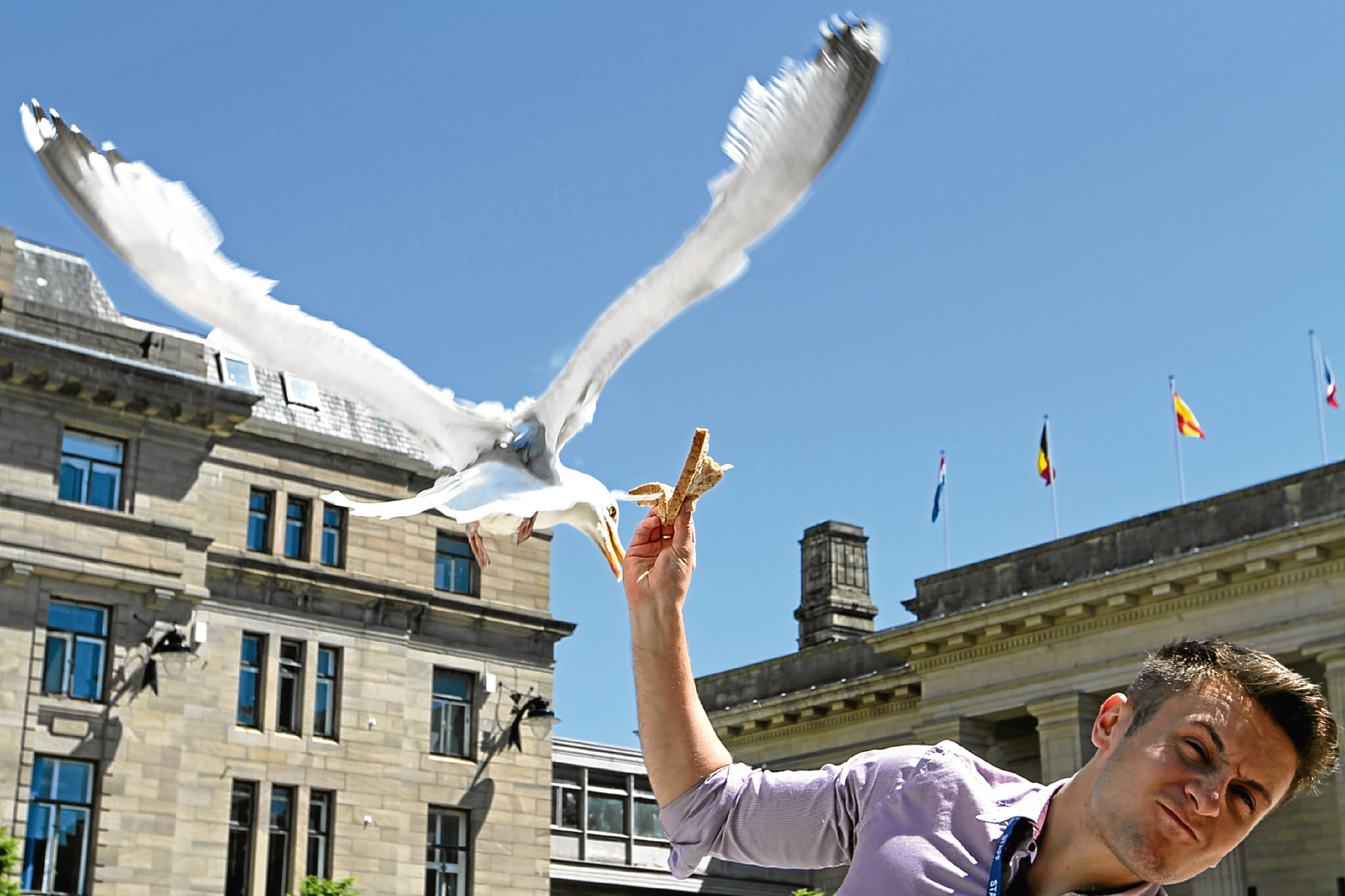 A PETITION has been launched for a seagull cull in Dundee amid claims that the feathery foragers are causing a nuisance in the city.
The petition claims that seagulls will spoil days out for many of the tourists brought in by the new Waterfront and V&A development.
It states: "Living in the city centre I'm witness to their screech, dive-bombing and general nuisance on a daily basis."
The Tele headed into town to ask shoppers for their views.
Stephen Edwards, 61, a retired engineer from Dryburgh, said: "They're going to have to do something, especially when you see young mothers with their kids getting attacked. I am out here a lot and they are a nuisance — they're evil.
"There used to be more signs urging people not to feed them, so a few more of those wouldn't go amiss."
David Taylor, 62, a car washer from the Ferry, had fallen victim to the gulls and added: "One of them pinched my sandwich two weeks ago.
"I'm not sure what could be done — maybe a scarecrow in the square could help."
Retail manager Nina Law, 34, from St Andrews, said: "I've heard multiple reports of friends being attacked for food.
"In St Andrews there is a hawk man who comes down with a bird of prey that chases the gulls away."
But Theresa Wakeley, 29, a retail banking assistant from the city centre, said: "I'd object to a cull as I'd feel sorry for the seagulls. They come for food so people need to be more careful in public spaces. I'd suggest maybe a sanctuary out by the port."
A Dundee City Council spokesman said pest control officers were removing nests in some areas during breeding season, adding: "This greatly reduces the incidences of aggressive behaviour as well as disrupting and reducing the breeding pattern, but it can take five to seven years for the effect to fully take hold.
"It should be noted gulls are protected by the Wildlife and Countryside Act 1981 which only allows for the destruction of birds under certain circumstances."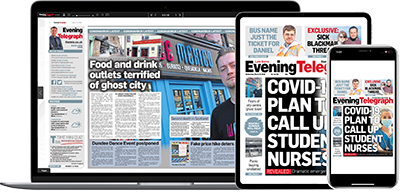 Help support quality local journalism … become a digital subscriber to the Evening Telegraph
Subscribe