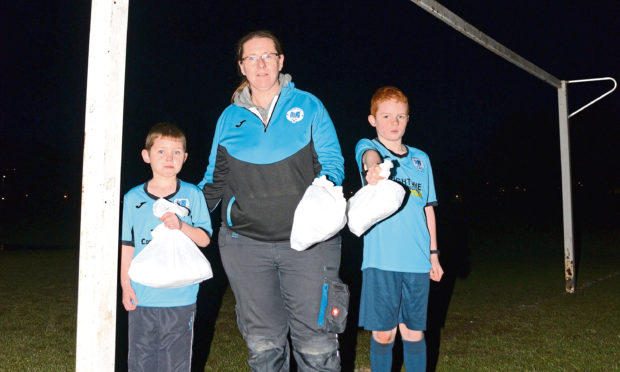 A young Tayside football squad is kicking up a stink over the dog fouling taking place on its pitch.
Perth's Fair City has 160 school-aged players on its books, from pre-primary to those born in 2006.
Having played at Huntingtower and Letham, the club has now been relocated to the South Inch.
Although happy to be playing at the city-centre park, the club is distressed by the health hazards its players are having to dodge.
A plague of dog dirt has littered the pitches recently – much to the annoyance and frustration of the team.
Players' parents and coaches are having to spend a lot of their time picking up after lazy dog-owners and are calling on them to pick up after their pooches.
Vice-chairwoman Gail Drummond said: "We have all those kids keen to play football yet we are having to pick up dog muck from the pitch before every game we play on the South Inch.
"On one occasion, we lifted up 14 bagfuls of the stuff.
"It's usually club officials and coaches who clear up the muck but it's not right we should have to do this.
"However, we have a duty of care to our players.
"We do not want youngsters playing football with all the mess about.
"It is a very potent health hazard and there are times when it takes us around half an hour to make sure all the mess is lifted.
"Sometimes we think we have it all cleared up and then realise we have missed bits so we have to go out and lift them too.
"We've had to do this several times and will continue to do it. However, it isn't right that this dog fouling goes on."
Fair City is a well established youth football club.
Through its football development pathway, it aims to introduce children to the game and help them advance.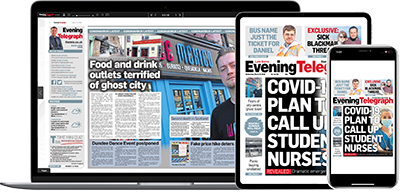 Help support quality local journalism … become a digital subscriber to the Evening Telegraph
For as little as £5.99 a month you can access all of our content, including Premium articles.
Subscribe