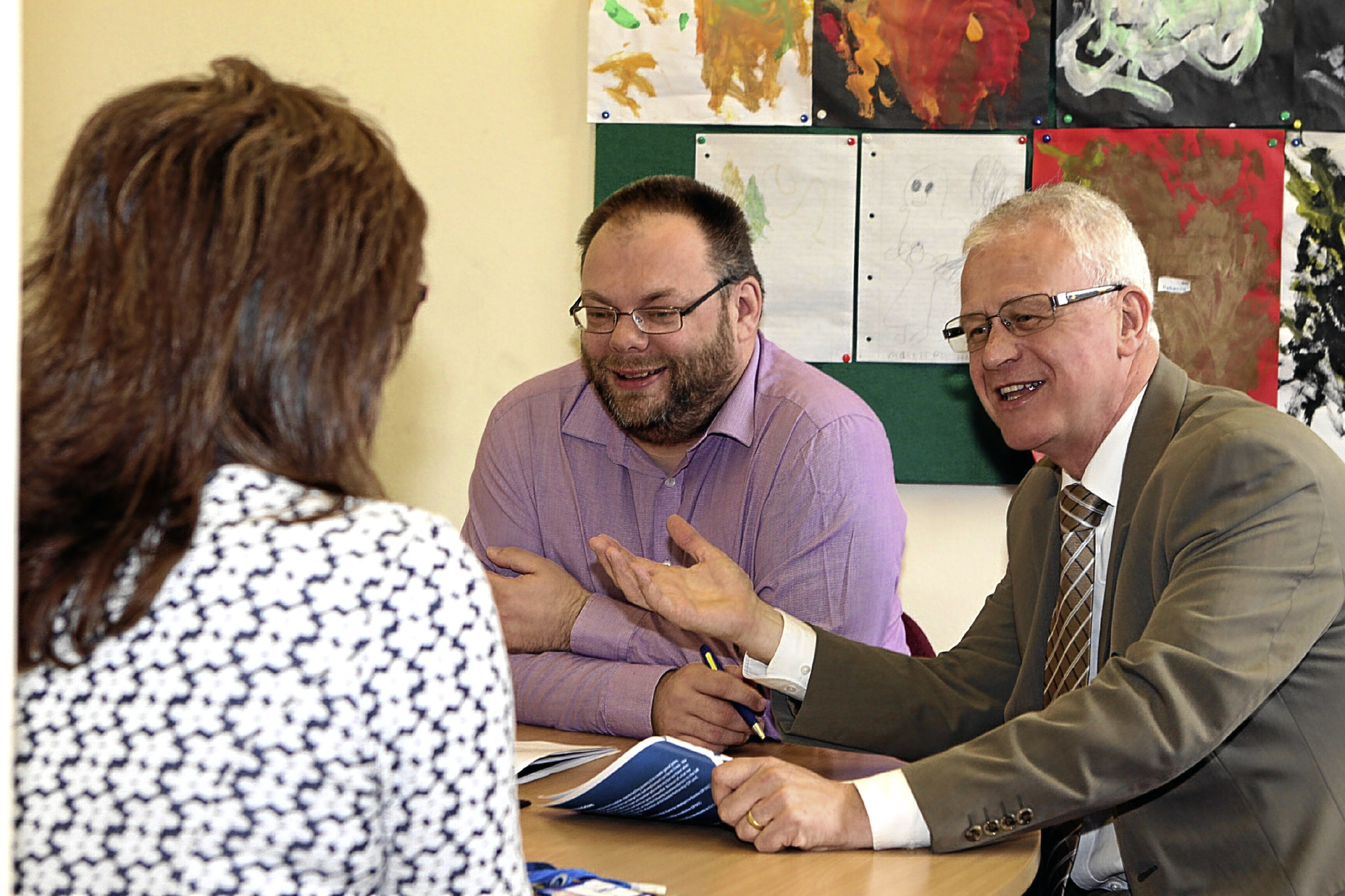 Dundee parents could be asked to spend 50p every week that their child goes to school to ensure they can go on a trip at the end of their primary education.
That's just one of the ideas being put forward in a bid to close the poverty gap in city schools.
The idea was revealed as the Tele sat down with the city's education chiefs to quiz them on a series of issues that have cropped up linked to Dundee's schools in recent weeks.
From overcrowding in classrooms to new named person legislation, there have been several hot topics.
Michael Wood, executive director of children's and families services, along with convener of the committee Stewart Hunter, answered our questions on these issues.
Following last week's release of the Fairness Commission's 13 recommendations on education, how will you implement these?
Mr Hunter said: "First of all I want to say we think this is a great report.
"We take on board what it says —we have already identified some of the concerns for ourselves.
"It's now about how we begin to resolve some of the issues.
"We are working hard on the issue of the hidden costs of going to school.
"We plan to get to the nitty gritty of how we reproof our schools against poverty.
"I have already had discussions with headteachers.
"We will have an action plan in place at the start of the new school term in August."
Mr Hunter said one of the things being considered was collecting 50p a week from children right from P1, so that when they got to P7, every child could afford to go on the residential trip open to all pupils before they move to secondary school.
He added: "This is just one of the simple ideas we are considering to make school fair and equal for every child."
Should Dundee parents be worried about the introduction of the 'named person' plan for every child?
Mr Wood said: "There is a lot of mis-information out there about this.
"What I can tell parents is they are highly unlikely ever to have to see anyone unless there is a problem they want help with.
"Parents will not have someone knocking on their door demanding to be involved in family life — nor are they to be put on any kind of list.
"First and foremost the Children and Young People (Scotland) Act is aimed at providing support.
"We are sending leaflets to families explaining what is proposed."
After some schools were forced to introduce temporary classrooms to accommodate pupils, are buildings over-crowded?
"We can categorically state that all city schools, including those just built and in the pipeline, are big enough to cope," said Mr Wood.
"We are continuously assessing what level of classroom accommodation is needed in the city and we are confident we have got it right.
"All new build primaries and secondaries will be big enough and there will be no further need for temporary classrooms."
Inspections took place last month on a number of school buildings in Dundee following concerns over the safety of properties in Edinburgh and elsewhere. Are all school buildings in the city safe?
Mr Wood said: "We carry out checks on our school buildings every three years and we are happy they are safe.
"Nothing has come back to say otherwise and we will continue to carry out inspections."
In the wake of the hoax bomb threats in schools this week, including Perth, is security up to scratch in Dundee schools?
Mr Wood said: "Security is tight in our schools.
"Parents should be reassured we do everything we can to keep their children safe.
"Following this week's events we contacted all schools to make sure they know exactly what action to take should something similar happen here.
"We're confident that our schools know how to deal with any incidents."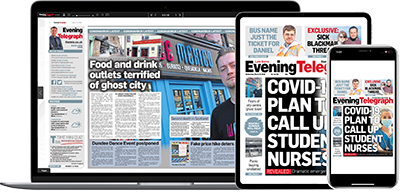 Help support quality local journalism … become a digital subscriber to the Evening Telegraph
Subscribe