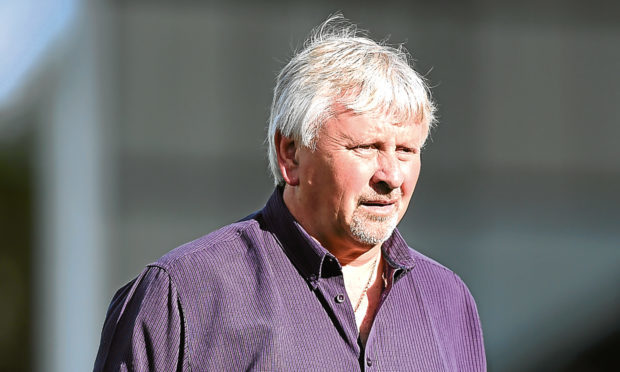 It's a case of getting back to his coaching roots for Arab legend Paul Sturrock as he sets about helping Dundee United in their recruitment of fresh talent.
Appointed last week as the chief scout in England, "Luggy" has revealed it's a side of football he first became familiar with when his illustrious playing career with the Tangerines was coming to an end the best part of three decades ago.
When he decided to hang up his boots in 1989, Paul was immediately appointed to the full-time coaching staff and one of the tasks he was handed by legendary boss Jim McLean was to scour the market down south for fresh talent.
"It was my job to take in as many games in England as I could and compile a dossier of players United could afford," he explained.
"It meant at least once a week I was finishing training, jumping in the car and heading down to games. Sometimes I'd stay overnight but usually it was a case of driving down, taking in a game and heading straight back afterwards, maybe getting home at three in the morning and then being up at seven for training again.
"It could be tiring but it was a great learning curve and a way for the club to be right up to date with what was available in the English market."
If it was valuable to United back then, he believes his new role can be of even more help as United try to improve their squad.
And after 15 years working in England, during which time he managed seven clubs, Paul believes he can be a big asset.
"I think I can say I know the English game well and have a few contacts I can put to good use. And there is a lot of talent I can hopefully help United tap into," he added.
"If you just take London as an example, every league club there has an U/23 side and so do some of the non-league teams in the area. That's a lot of good players, a lot of them hungry and keen to get the chance of first-team football.
"And if you want to know what can be done, probably the best example right now is Motherwell. Down south, Louis Moult was an in-and-out player but they brought him up and gave him the chance of a regular game. He cost them nothing and, as well as scoring a lot of goals for them, they then picked up £500,000 for him when he went to Preston at the end of the year.
"The boys Ryan Bowman and Craig Tanner were in the same category and they've come up and done very well.
"So if you know where and what to look for there is some good talent that can develop into very good players if you give them the right chance."
While he's excited about what he can do for United, a club he's never hidden he remains a massive fan of, Paul's quick to stress his return does not come with a guarantee of perfection.
"I think it's clear United need to improve their recruitment, but the one thing I would say is in my time as a manager I've never been at a club where I didn't make at least one signing and later wondered why I'd done it," Paul said.
"Signings are always a gamble, I've spoken to Sir Alex (Ferguson) about that and he said you can't be a manager without making bad signings, they're always going to happen.
"What having someone doing the job I've taken with United does is give you the chance to have a good look at players, do checks on their character and fitness and then get the manager down to have a look at them or even send them up for training time under him so he can decide if they're what he wants."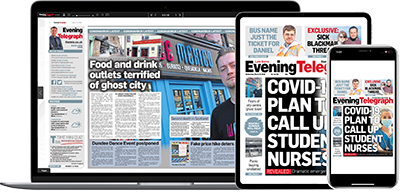 Help support quality local journalism … become a digital subscriber to the Evening Telegraph
For as little as £5.99 a month you can access all of our content, including Premium articles.
Subscribe