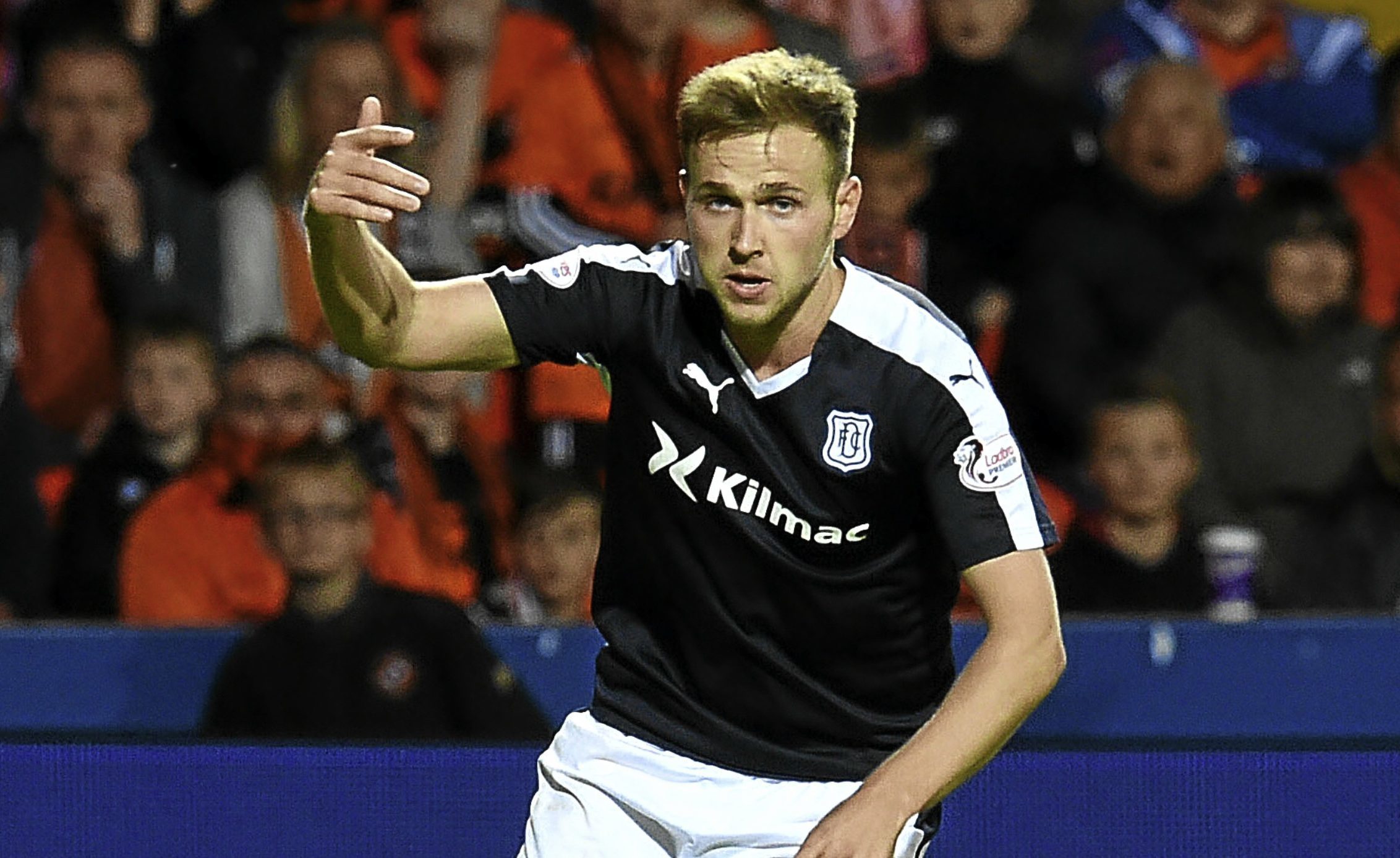 Paul Hartley admits there is no guarantee Greg Stewart will not follow Kane Hemmings out of Dens Park this summer.
But the Dundee manager has told fans that there would be something wrong if there was no interest in their best players.
And he vowed to do all he could to unearth another hidden gem, after Hemmings left for Sky Bet League One club Oxford in a sudden move on Wednesday.
Hartley confirmed Dundee were powerless to stop the former Rangers and Cowdenbeath forward leaving after Oxford triggered a release clause in his contract with a bid reported to be £250,000.
The 24-year-old had continued where he left off by hitting three goals in Dundee's opening two Betfred Cup ties, to follow on from the 25 goals he netted in his first campaign on Tayside.
Hemmings had two years left on his deal while fellow PFA Scotland player of the year nominee Stewart has entered the final season of his contract.
Hartley said: "It's a big blow for us losing our top goalscorer. He's been a main player for us but there's not a lot we could do.
"There were a few things he wanted to do. He's got family near Oxford, he wanted to get back down the road. Financially it made sense for him too. He wanted to have another crack at English football.
"Kane has been brilliant for us and we think we have been good for him also. We're disappointed but that happens sometimes, we have to move on quickly and hopefully find another Kane Hemmings.
"There's always a fear when you have a goalscorer that scores 25 goals for you and starts the season on fire also. That happens.
"If we're not doing our job properly in terms of players not performing well for us, then there's a problem there. But as soon as players start performing, there's a good chance other clubs will come in and take your players."
When asked whether Stewart could follow suit, Hartley said: "Who knows? When you've got someone who has been doing so well over the last two years, with the amount of goals and his performances, then there's always the possibility.
"And players have got ambition also, we have got to consider that. Do we want to keep our best players? Of course we do but the harsh reality of football sometimes, you can't always keep them.
"We have just got to try and find other good players and that's my job, to find a replacement as soon as we can. It's not going to be easy, there's not many strikers out there that can guarantee you 20-25 goals a season. It's up to myself and my staff to find someone and we are working hard behind the scenes."
On how much of the transfer fee will be available for a replacement, Hartley said: "We'll have a conversation with the owners in the next couple of days. We have four or five weeks until the window shuts and we have to find the right person."
The news came as a shock to Dundee fans less than 24 hours after a Betfred Cup defeat at Peterhead left Hartley's side struggling to qualify for the second round even if they beat Forfar on Saturday.
"We looked at the draw and felt we could progress but it's never easy," he said.
"These games are early in the season. We are disappointed in the results but some of the performances have been good."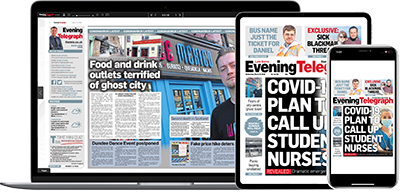 Help support quality local journalism … become a digital subscriber to the Evening Telegraph
Subscribe