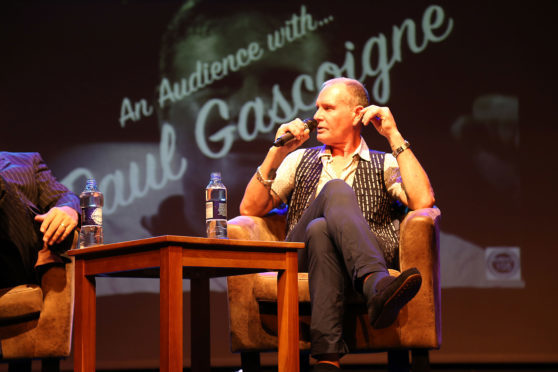 Football legend Paul Gascoigne gave Dundee a rare insight into his private life at a special event at the Whitehall Theatre.
The ex-Rangers midfielder, who was capped for England 57 times, entertained the packed venue at the weekend.
Gazza, 51, retold a number of tales from his colourful career in equally colourful language.
Among the encounters he regaled the crowd with was a painful coming-together with footballer-turned-actor Vinnie Jones early in his Newcastle career. He also spoke candidly about his infamous "flute-playing" gesture in an Old Firm match in 1998.
The gesture – which refers to Orange walkers playing The Sash – led to him receiving death threats from the IRA.
"I'd been told that this 'flute-playing' thing … the fans would love it," Gazza said.
"I didn't have a clue what it was about when I did it.
"Then I saw the papers and oh my God – IRA. I got death threats for it.
---
>> Keep up to date with the latest news with The Tele newsletter
---
"For a while I was ******* a brick. The police came to see me, gave me something to look under my car for bombs and everything."
But he added that he looks back on his time with the club fondly, prompting a massive response from the predominantly Gers-supporting crowd.
He said: "When I was to sign for the club and spoke to the chairman, he asked me to play the best football of my career.
"I don't think I let him down."
The midfielder also spoke about his early days, and put forward a claim that he signed for Tottenham Hotspur instead of Manchester United because the club offered to buy his mum a house.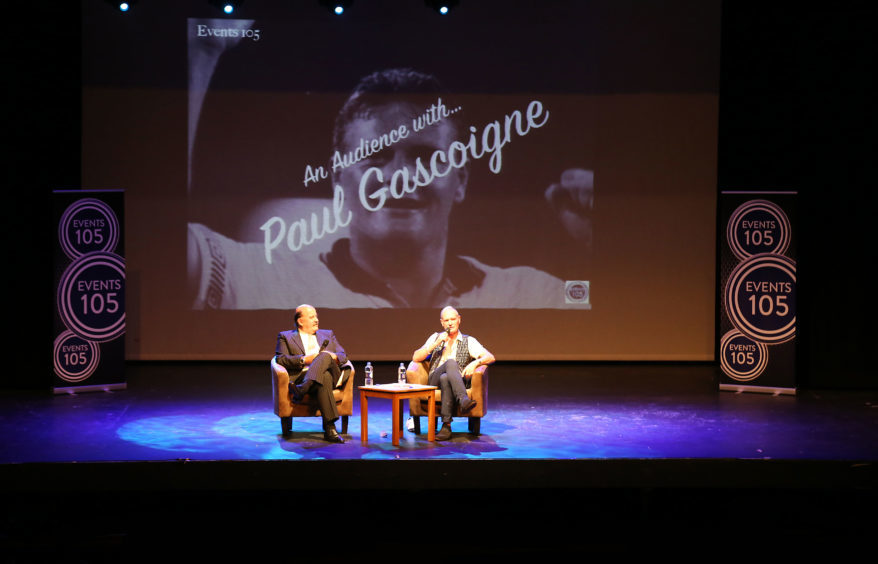 But the evening couldn't pass without the tale of how he stuffed an ostrich into the back of his car and unleashed it on the training ground.
"I went to the zoo, jumped over the fence, and asked, 'can I borrow an ostrich please?'
"I don't know if you've ever tried to catch an ostrich but they're quick."
His problems with alcoholism were only briefly alluded to towards the end of the night.
But a grateful Gazza told the crowd, to massive applause: "Seeing you guys gives me such a lift – it's all down to you that I'm here."
Friday's show, organised by firm Events 105, kicked off with an auction of memorabilia, held by compere and snooker legend Willie Thorne.
Fans bid a total of about£3,300 for sporting gear including shirts signed by Gazza from his time at Rangers and Spurs.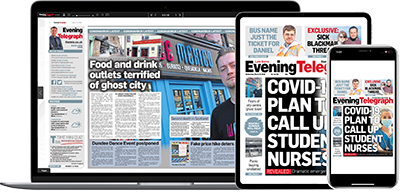 Help support quality local journalism … become a digital subscriber to the Evening Telegraph
Subscribe