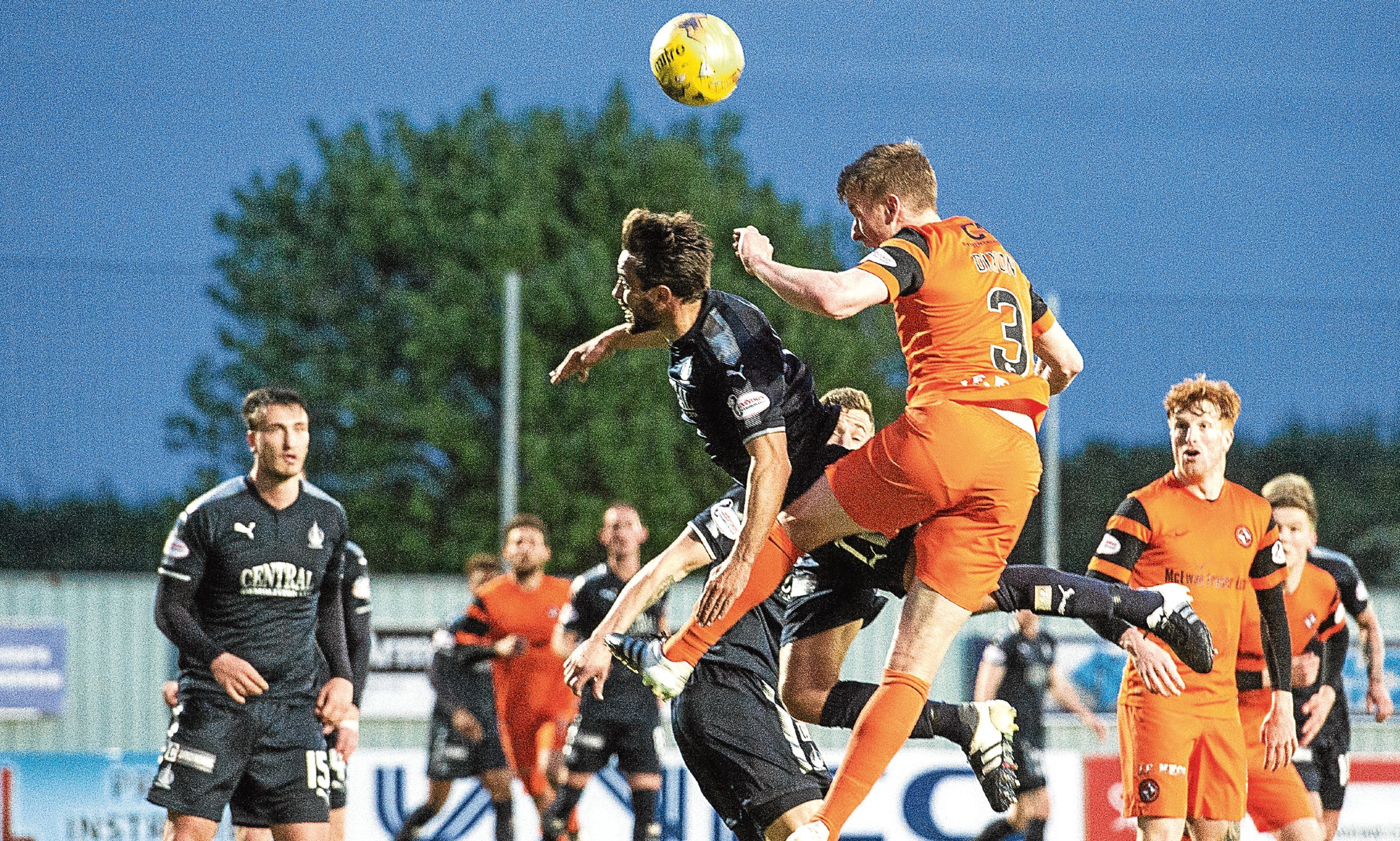 Goal hero Paul Dixon admits he and his team-mates were almost out on their feet when his late header at Falkirk on Friday night got Dundee United into the Premiership Play-Off Final.
But you better believe the Tangerines will be fighting fit come tomorrow for the Tannadice leg of the clash with Hamilton that Dixon aims to use as the last stage of the journey back to the top flight.
"I was tired for a different reason on Friday. I'd been out of the team and it was my first game for a while and when that happens you always feel it in the first one back," he said.
"The rest of the boys, though, have been playing every few days to get through the play-offs and they were feeling it near the end.
"Just before or after my goal — I can't really remember which — Blair (Spittal) said to me he was totally gubbed, only with a few more expletives you can't put in your paper!
"We all were but we kept going, that was the main thing. I think we deserve to be in the final because I think we were brilliant on Friday.
"We started slowly and went behind but, by half-time, we were playing well and had got on top.
"In the second half we dominated and Cammy Bell in our goal had nothing to do.
"If I'm being honest, I think that had something to do with Falkirk being a bit arrogant.
"I didn't say anything when I spoke before the second leg but, after they got the draw at Tannadice in the first game, I think they thought it was a case of job done.
"They shouldn't have written us off like that and once Simon (Murray) got the equaliser, I felt we would go on and win. I just didn't think it would be me who got the goal!"
He did and his 87th-minute header sparked wild celebrations that will stay with the life-long United fan for a very long time.
It was emotional but he did have time to make a conscious statement on just how much the battle to get back to the Premiership means.
"I don't think I've ever run that far to celebrate a goal. I don't usually know what to do, so I just trot back to left-back.
"But when I saw my team-mates coming towards me on Friday, my first thought was we're in this together so get to the bench. I wanted everyone celebrating and to show we are all pulling in the same direction.
"I have to say I've watched the video of the goal and it was amazing. I didn't look at my finish, I looked at our fans behind the goal. Their celebrations were brilliant and so was their support all night."
Now Dixon's aim is to give his fellow Arabs more cause to celebrate and play his part in righting a wrong that's haunted him for more than months now.
"We'll be ready for Thursday. I said we were tired after Friday and we were but, by the first leg of the final, we'll have had pretty much a full week to recover and prepare, so we'll be fine.
"As good as Friday felt, it's not over and we have a job to do. It's to get this club back where it belongs — in the Premiership.
"It's where we should be and it's where the fans deserve to be, because they've been brilliant and I know they'll be the same in these two games coming up.
"They'll turn up in much bigger numbers than the Hamilton fans and they will sing and support us from start to finish.
"They will be our 12th man and I want to win this for them."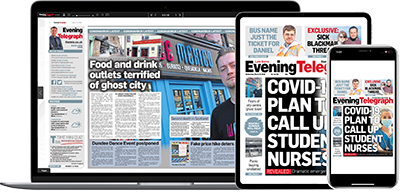 Help support quality local journalism … become a digital subscriber to the Evening Telegraph
Subscribe