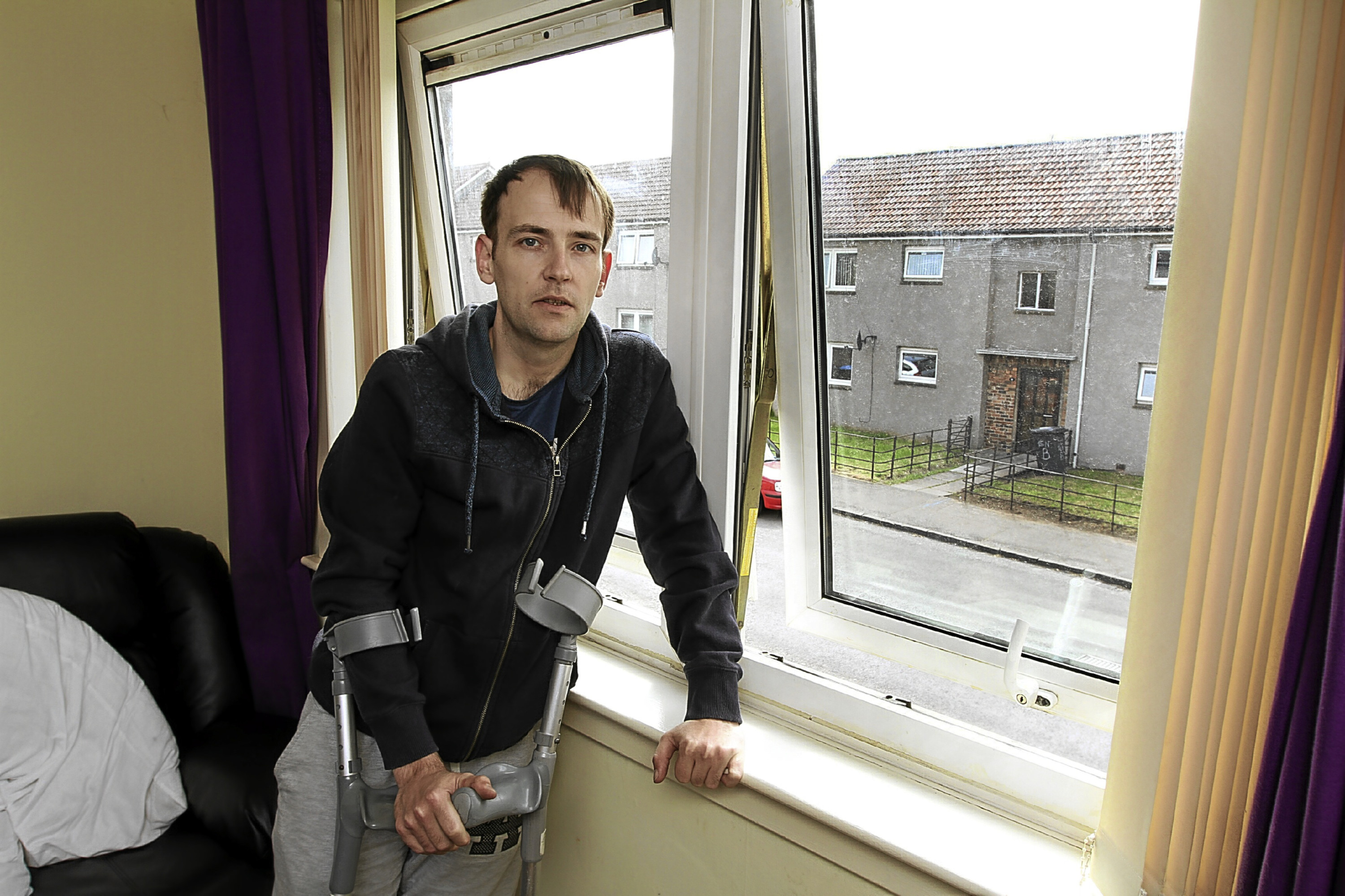 A Dundee man has spoken of his "living hell" after being left for dead following a brutal attack by a plank of wood.
Paul Duncan, of Charleston, was walking home from his aunt's New Year party on Brown Constable Street just after 3am.
As he walked up Alexander Street, in the Hilltown area of the city, he was set upon from behind in a random attack.
The perpetrator battered him across the head with a piece of wood and beat his unconscious body to within an inch of his life.
Paul's injuries were so severe that police even took the step of informing his family that he probably wouldn't pull through.
Six years on from the horrific attack, Paul has today spoken for the first time about the incident — and revealed the nightmare he is still living.
The former support worker said it left him with epilepsy and extensive nerve damage from spinal injuries he sustained.
The 28-year-old is housebound most days and he struggles to climb the stairs up to his first floor flat.
He currently is on the council's waiting list for a more suitable property.
Speaking of the assault, he said: "I remember thinking that it was really cold and I could hear footsteps coming up behind me. The next thing I woke up in the intensive care unit on a ventilator.
"Now I can remember flashes of being in accident and emergency but I couldn't at the time. I went into cardiac arrest twice and respiratory arrest.
"I can remember a nurse saying that I was going to die and then everything went black again. I also had bleeding on the brain. No one thought I would pull through.
"I later found out that someone had attacked me and hit me with a 2×4 plank of wood across the head and then stamped all over me. I was left for dead — it was -8C. If the police hadn't found me then I would have died."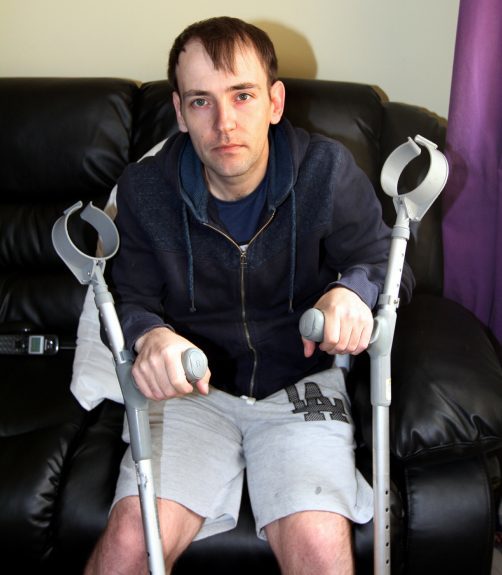 The person who carried out the assault was never traced by police.
Paul added: "I have been in pain ever since and it is getting worse over the years. I have never been able to get closure — the person was never caught.
"I could be sitting next to him on a bus. They don't need to live with this for the rest of their life like I do.
"I wasn't the type of person who got into trouble or did any drugs or anything like that but the person decided that enough was enough and now I don't really have a life. I was a support worker before it happened and I loved my job.
"My whole life stopped that night and I think it will be like this until the day I die. I just can't see anything changing to be honest."
Paul said that he has been waiting on a ground floor flat with Dundee City Council for nearly two years.
He added: "It is agony for me to get up and down the stairs. I fell down the stairs once and ended up back in hospital with bleeding on the brain again. I have been waiting two years to get an access-level house.
"It's horrible. I can't get out so my sister needs to do a lot for me and my neighbour helps me out the best they can. I can't live like this. I just want to be able to get in and out of my house so that I can do something for myself."
A spokesman for Dundee City Council said: "Mr Duncan has been on the housing waiting list since November 2014. Demand for the type of accommodation he has requested is high, but if he contacts the council's letting centre they will discuss his needs with him."
A police spokeswoman confirmed officers carried out inquiries after a man was traced with facial injuries in Alexander Street in the early hours of Sunday June 2, 2010.
She added: "He was taken to Ninewells Hospital for treatment."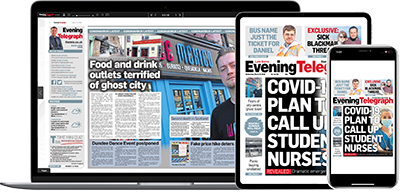 Help support quality local journalism … become a digital subscriber to the Evening Telegraph
Subscribe