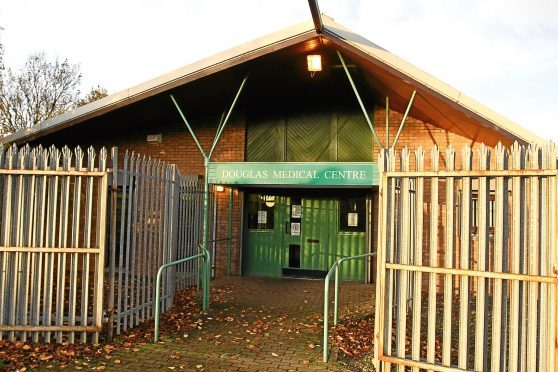 Patients are being turned away from a Dundee surgery because of a GP shortage.
Douglas Medical Centre has been sending patients to Wallacetown Health Centre in Stobswell because of difficulty in recruiting doctors to the practice.
The issue has been ongoing for a number of months.
Patient Carol Guthrie, 53, said she had not received formal notification from Family Medical Group, which runs the surgeries, explaining the position.
She said she had been told about the situation verbally.
She said: "All of my family use the surgery and it's well-known that people are sent to Wallacetown.
"They've got a shortage in there just now because there's someone on maternity leave and they can't get the staff.
"It's pretty disgraceful really. You go down to Wallacetown and it's full of people from Douglas.
"It seems to be a problem right across Dundee just now."
East End councillor Margaret Richardson said she had received numerous complaints from patients about the situation over the last few months.
She said: "As far as I'm aware they are at least two GPs down at Douglas.
"It could be even more than that. It's causing a lot of problems for various constituents who have got to just sit and wait. I'm still getting calls about it.
"As far as I'm aware there doesn't appear to be any signs that the situation is getting any better."
A spokeswoman for Family Medical Group said: "We can confirm we have a GP partner shortage at the moment.
"In order to ensure that patients have daily access to a GP, we made the decision to offer an open access surgery each morning.
"The health board was made aware of the changes at both Wallacetown Health Centre and Douglas Medical Centre before we went ahead with them. If any patients wish to discuss the appointments system, they should feel free to get in touch."
Last month, the Tele reported that Stobswell Medical Practice — which has 2,500 patients — will shut in early 2018.
Staff at the Albert Street practice confirmed that NHS Tayside had taken the decision to close it after the sole GP there decided to terminate his contract.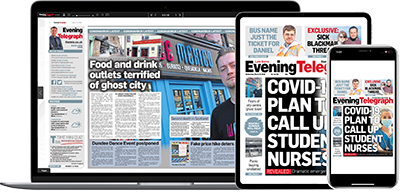 Help support quality local journalism … become a digital subscriber to the Evening Telegraph
For as little as £5.99 a month you can access all of our content, including Premium articles.
Subscribe