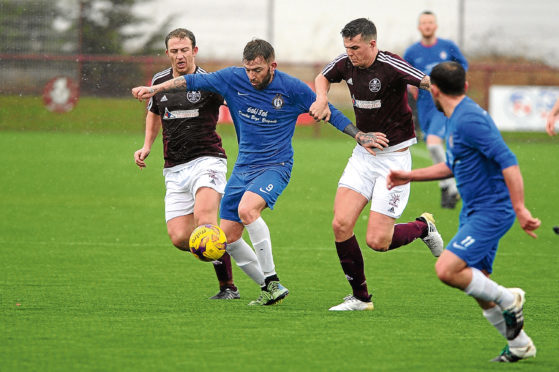 A junior football club wants the city council to help it tackle problem parking ahead of a major cup game.
Up to 1,000 fans could descend on Thomson Park on Saturday April 21 to see Lochee United host Auchinleck Talbot in the semi-final of the Scottish Junior Cup.
But club bosses say they've been plagued by parking issues since losing the grounds of the former Dryburgh Primary School as an additional car park.
Residents have complained about the influx of parked cars in and around Napier Drive where the stadium is.
But United's club secretary Larry Duncan said their hands were tied and called on Dundee City Council to help ahead of the crunch clash.
He told the Tele: "We're really looking to see if the council can come and give us some assistance.
"It has closed where the school is and it is using what was our car park to store the cladding for the housing project.
"We were at home last Saturday and a few residents complained about the parking but there's really nothing we can do.
"We think we're going to get a four-figure crowd for the semi-final. There will be about four or five hundred Talbot supporters there and we're going to have their buses on Liff Road.
"We're disappointed because we don't want to upset any of the residents."
Mr Duncan, who has been involved with Lochee United for 22 years, added: "It's a great game for us — a huge occasion.
"We just don't have the manpower or the expertise to tell people where to park.
"There are no double yellow lines and there is nothing we can do to stop people parking in the other schemes in Dryburgh.
"Some people think we're responsible for this but we're not. I think the council should come forward and help us with this considering what it is doing at the school."
The Bluebells have played their home games at Thomson Park since 1959 and previously used the Dryburgh Primary site for additional parking for 15 years.
The council is currently in the process of demolishing the building — which previously housed the Connect 5 off-site education centre.
The work is expected to take 16 weeks and cost more than £152,000.
A spokesman for the council said: "If Lochee United approach us about their parking concerns we would be happy to look at ways we can help them."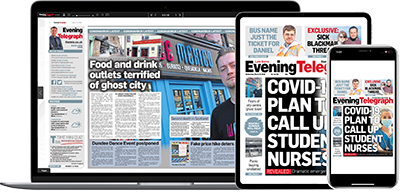 Help support quality local journalism … become a digital subscriber to the Evening Telegraph
Subscribe