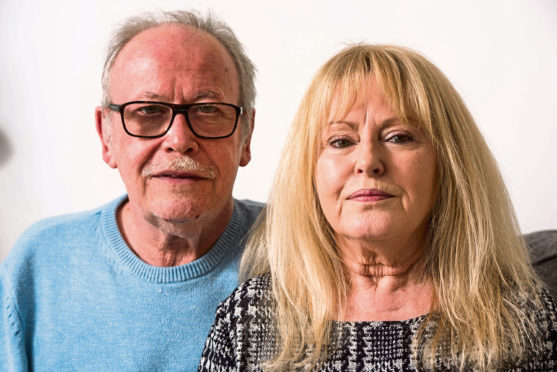 The parents of an 11-year-old girl who was savaged to death by two Rottweilers were set to call for tougher controls on dog ownership yesterday.
John and Veronica Lynch were instrumental in the creation of Dangerous Dogs Act 1991 and the Control of Dogs (Scotland) Act that followed in 2010.
They lost their daughter Kellie in a brutal attack while on a holiday in Dunoon in 1989.
Kellie, who went to Our Lady's Primary School, had been walking the pair of dogs when they turned on her.
The couple were set to give a Scottish Parliament committee their views on the 2010 Act, which gave councils the power to crack down on dangerous dogs and their owners.
However, they believe the law in its current form does not go far enough to protect others from suffering Kellie's fate.
Mr Lynch, 65, said: "The system, as it is, is underfunded. With council cutbacks there's little in the budget to run this sort of thing.
"If dog ownership was licensed the council could get funding from that, which could be ringfenced for dog control."
A Tele investigation last year found that just one in 10 dangerous dog reports in Dundee resulted in enforcement action.
Locals shared concerns about dogs with the council 594 times between 2014 and 2017, but the local authority issued only 59 dog control notices (DCNs).
At least 172 people in the Tayside area were admitted to hospital for dog injuries in the same time period, according to the NHS – including at least 19 children aged 10 and under.
DCNs are legally binding and can require owners to muzzle or neuter their dogs. Failure to abide by them can result in owners being banned from owning dogs and pets being destroyed.
However, Mr and Mrs Lynch believe more proactive measures need to be brought in to prevent incidents from occurring.
Mr Lynch added: "In Scotland councils seem to do this 'first bite' thing – they only act after a dog has attacked a child, it's a reactive thing.
"But it's too late at that point. It shouldn't get to that stage.
"We don't want to see anyone being bitten by a dog – especially children.
"There's a long way to go. It's been 30 years since we lost our daughter and things haven't changed much."
Dundee mum Lisa Grady, whose daughter was injured by two Rottweilers, was also due to give evidence at yesterday's post-legislative scrutiny committee in Holyrood.
Others giving evidence included Glasgow mum Claire Booth, whose son was attacked in 2015, and experts with experience of treating dog injuries.
Dundee-based MSP Jenny Marra, who chairs the committee, said: "The serious impact of such attacks on individuals and their families demonstrates the need for effective legislation in this field.
"The committee's job is to consider the current law and whether and how it should be strengthened."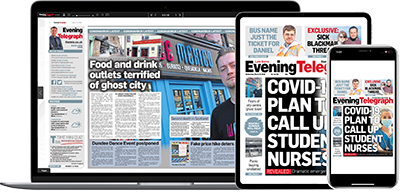 Help support quality local journalism … become a digital subscriber to the Evening Telegraph
For as little as £5.99 a month you can access all of our content, including Premium articles.
Subscribe