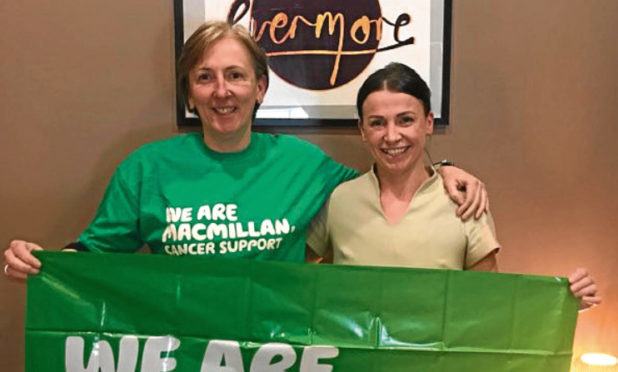 Two fundraisers are heading to climb Africa's highest mountain for Macmillan Cancer Support in memory of lost loved ones.
Kim Thorne, 49, and Laura Kennedy, 33, met while they both worked at the Odeon Cinema in Dundee.
They are now set to embark on a trek up Mount Kilimanjaro in remembrance of family members who have died of cancer.
Kim's sister Tracey died at the age of 25, leaving behind a young family.
Kim, general manager at the Odeon, said: "I always wanted to do something big before I turned 50 to mark living twice the length of time that my sister did.
"I was talking to Laura about my idea of climbing Kilimanjaro and she said 'I'm in!'.
"We were only ever going to do it for Macmillan. Everyone I know who has been affected by cancer has nothing but praise for the staff and the work they do."
Laura's mum Lauraine also died of cancer in February — just a week before Laura married her husband Ross.
Laura, from Broughty Ferry, who runs her own massage therapy business Evermore, said: "When Kim told me about her plans for the climb I was with her 100%.
"My mum was ill at the time and I just thought it was a fantastic way to raise money for the charity."
The pair will leave for Tanzania on September 21 for their 10-day trek.
They are hoping to raise more than £12,000 in the process.
Kim added: "The hardest part right now is thinking of ways to fundraise.
"Once we have raised a good amount of money the focus will then turn to training. The trek is going to be incredibly difficult but I have picked the perfect person to do it with.
"It is a huge task and a huge distance but I want to show my son Eliott that you can do anything you want to."
To donate, visit Laura's JustGiving page at justgiving.com/laurabranchu or Kim's at justgiving.com/fund raising/kim-thorne3.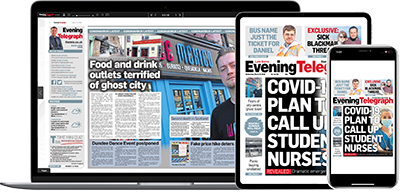 Help support quality local journalism … become a digital subscriber to the Evening Telegraph
Subscribe