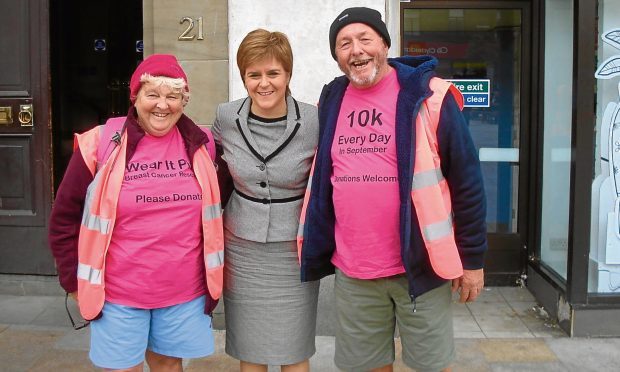 A pair of "old crocks" walked the distance from Dundee to Blackpool in the space of a month — racking up 1.2 million steps between them.
Jim and Margaret McHardy, from Craigiebank, set themselves a challenge of walking 10km every day for the month of September.
And they finished their epic task by trekking to the top of the Law.
The couple, who have been married for 47 years, took part in the unusual challenge to raise money for Breast Cancer Now.
Jim and Margaret have been raising money for the charity for the last decade, having lost family members to the disease in the past. In total, they covered 381.7km, walking about 600,000 steps each and collecting donations in a tin along the way.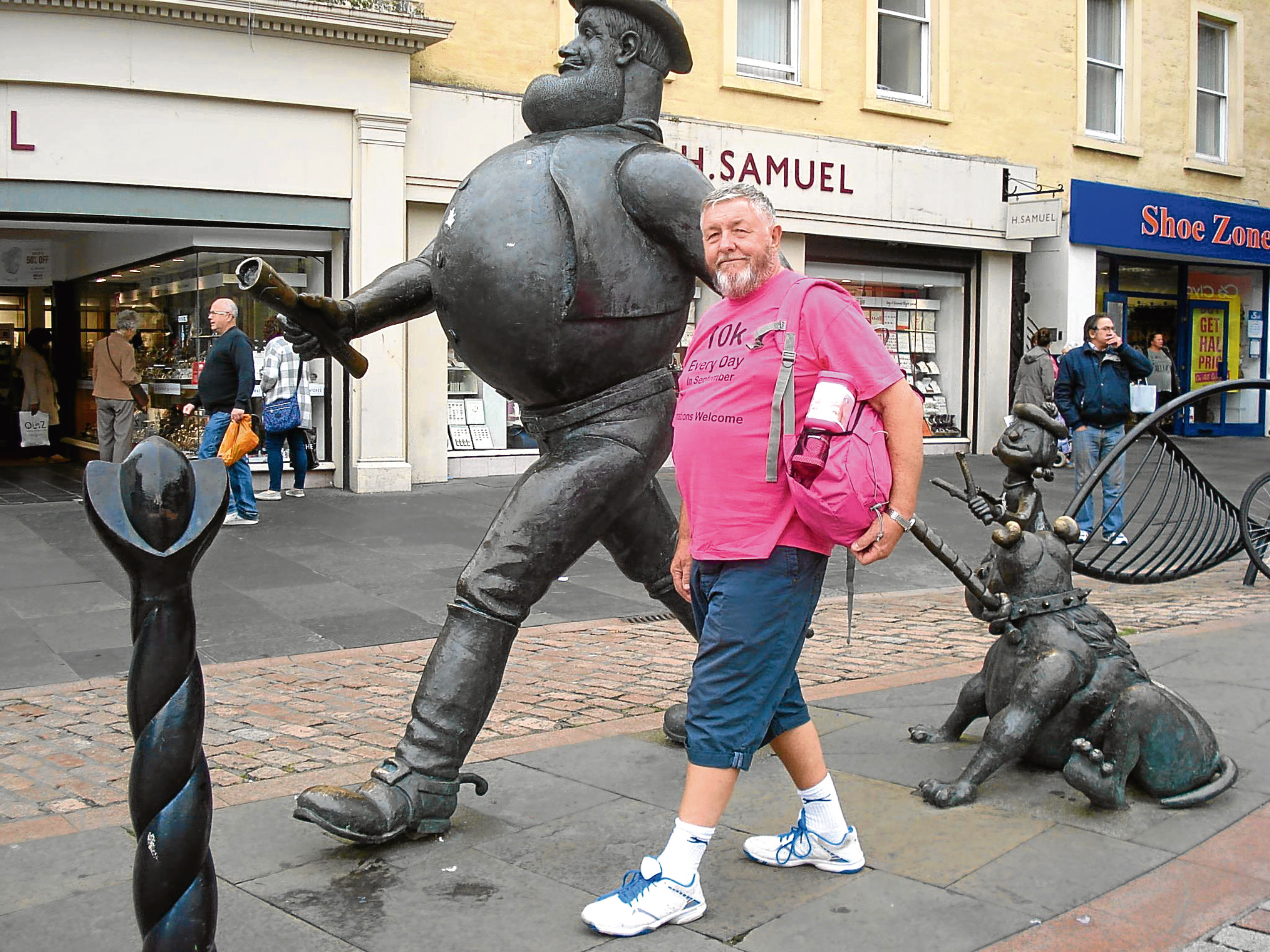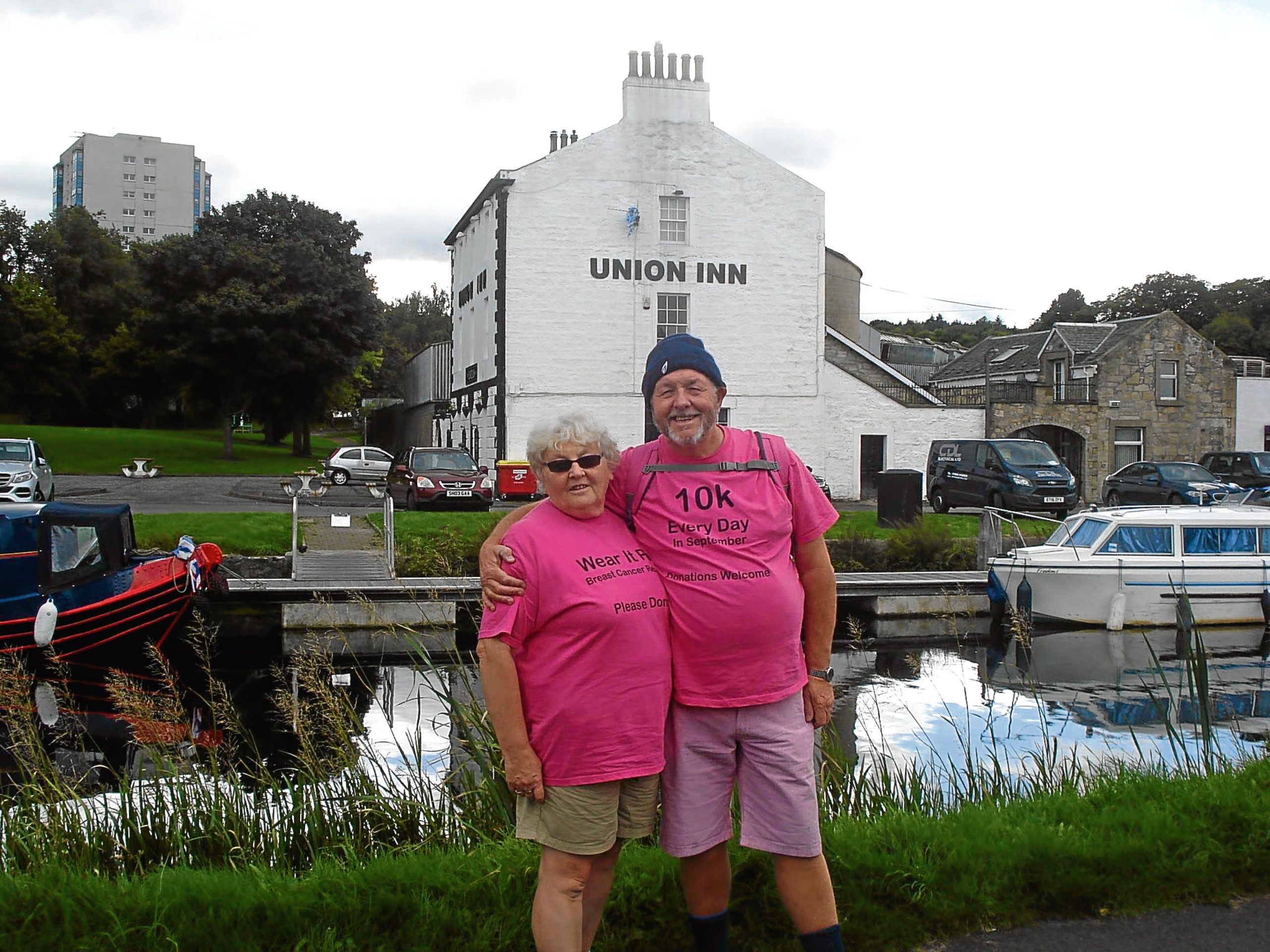 Margaret, 65, said she and Jim couldn't quite believe what they had achieved.
"We had said at the start we were going to give it our best shot but we were really surprised that we did manage to do it," she said. "It was brilliant to have everyone's support — people were tooting their horns and waving to us as they went by. Some people even stopped and got out their cars to give us money."
On their travels, Jim and Margaret walked through Dundee, Perth, Tayport and Arbroath, and further afield visited Glasgow and Greenock.
They even found time to visit the Kelpies and the Falkirk Wheel, all the time donning their eye-catching luminous pink t-shirts.
The couple were even able to steal a quick picture with First Minister Nicola Sturgeon when she visited Dundee last month.
Margaret said: "We were just sitting in the City Square taking a picture of the fountains when she came round the corner from Thomas Cook.
"Jim just walked up to her and asked if we could get a photograph. She asked us what we were doing and said, 'keep it up, well done'."
Between their collection tin and a special bank account set up by the Clydesdale Bank in Broughty Ferry, Jim and Margaret have raised about £890 for charity.
However, with other collection tins dotted about Dundee and sponsorship forms still to be returned, they are confident they will beat the £1,105 they raised in 2016.
Margaret added: "That's what we had set out to do in the first place and we're going to beat it.
"Our feet have recovered. We spent October 1 on the sofa, more or less.
"One of my pairs of walking shoes has seen better days and is totally worn out but it has been worth it.
"We're away for a couple of days now to relax."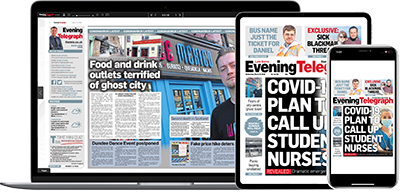 Help support quality local journalism … become a digital subscriber to the Evening Telegraph
Subscribe