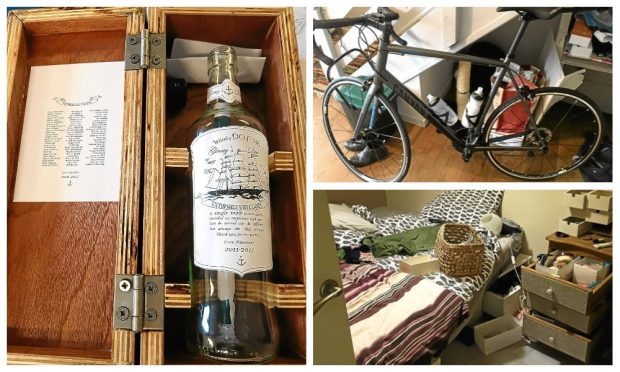 A homeowner has spoken of her anger after intruders made off with thousands of pounds' worth of items in a New Year's Day raid.
Lynsey Penny, 31, said laptops, a GoPro, a Canyon Endurance bike and Kindles were stolen from her West End home on Monday.
The back door of Lynsey's property was wide open when she returned home to her Thomson Street address at around 9.30pm.
The dark grey Canyon bike worth more than £1,000 was among the items taken. Lynsey, a project coordinator at a local charity, said the door had been locked but when she returned her house had been "turned over".
She said: "I came in the front door just after 9pm and immediately noticed the back door was wide open.
"My partner's bike was the first thing I noticed that had been taken.
"We'd only been away for a night. When we went upstairs, all the drawers had all been pulled out with the clothing discarded on to the floor and the bed frame overturned.
"The police arrived and said the culprits might have been looking for a safe so that's why the place was turned over."
Lynsey estimates the thieves made off with thousands of pounds worth of items.
She said: "They even stole my passport, my partner's Belgian passport and also the keys to his vehicle in Belgium.
"The reason we think it happened on New Year's Day as opposed to Hogmanay was that the freezer door was wide open and it hadn't defrosted.
"The police said there could have been as many as three people in the house. They think it was a random break-in. Unfortunately it was quiet on New Year's Day and none of the neighbours we've spoken to have seen anything out of the ordinary.
"It is disappointing these expensive items have been taken but I'm probably more angry over the personal items that were taken."
A police spokesman said that a "large amount" of property was stolen.
He added: "Some of these items are quite unusual and would arouse suspicion if offered for sale.
"Also, while most of the items stolen are small, given the number of items taken — along with a bike — there is a possibility that persons may have been seen in the Perth Road or Magdalen Yard areas carrying or transporting them."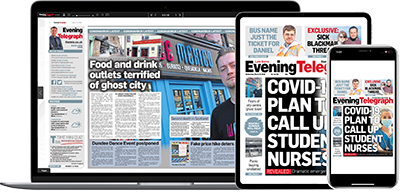 Help support quality local journalism … become a digital subscriber to the Evening Telegraph
For as little as £5.99 a month you can access all of our content, including Premium articles.
Subscribe