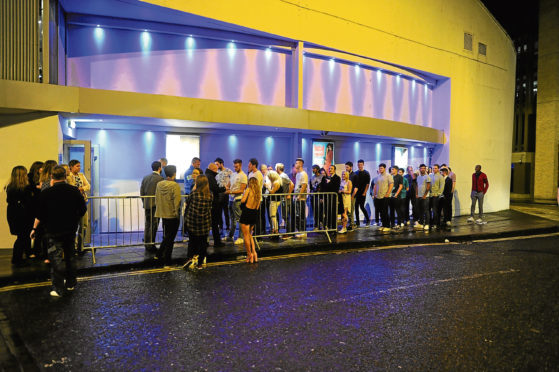 A property mogul has called for "an equal playing field" after a nightclub operator walked away from the city citing unfair competition.
His comments came as it was announced the city's Liquid and Envy nightclubs were to shut up shop — with operator Deltic citing a declining night-time economy.
The nightclubs, which have been a feature of the city's Ward Road for nearly 10 years, will close their doors for the final time on Wednesday March 28.
Now Bruce Linton, who owns the former nightclub building, as well as a host of other properties, has hit out — saying that institutions such as Dundee University Students' Association (DUSA), which are able to sell drinks cheaper than private operators, are "ruining" the city's nightlife.
He said: "It is a very sad day for us, we have had a long, good relationship with Deltic and chief executive Petyer Marks and we have tried our best to get them to stay.
"Dundee is on the up but they see it another way.
"Places such as DUSA are there and there is no getting away from that fact.
"The problem we have is that Peter, or any other people running nightclubs, are having have to compete with places that are selling drinks for £1.
"I can't for the life of me work out how they get away with it.
"Something needs to be done to make it a level playing field — private operators just can't compete with that.
"Peter would have stayed if it wasn't for the unfair competition.
"They are good operators and it is a shame that they won't be in the city anymore.
"The way it is going, there will only be a couple of places for people to go in the city."
Bruce said he intended to market the building to prospective club operators — but that Deltic technically has the lease until June next year.
He added: "When we are able to, I would say that we want to market it, at first, to operators of a similar genre.
"The location is very much in the centre of nightlife in Dundee.
"I think it suits everyone, including the police and other agencies, for it to be all in the same area."
Mr Marks previously confirmed the closure.
He said: "After almost 20 years at the heart of Dundee's late-night scene, firstly with the Mardi Gras and for the last 10 years Liquid and Envy, we have taken the difficult decision to close.
"Our lease is coming to an end soon and we had to decide whether we should renew it and invest significant money in the club or walk away."
Responding to Mr Linton's comments, Ana Ranceva, of DUSA, said they were "genuinely disappointed" to hear of Liquid's closure.
She said: "DUSA, as a registered charity and private members club, exists to provide its members with a range of competitively priced services – not limited to a nightclub experience – that matches our demographic and clientele's disposable income.
"There are industry wide challenges in the current economic climate especially in the night time industry but there are number of businesses in Dundee that continue to thrive in these conditions.
"We are genuinely disappointed to see Liquid closing and are sympathetic to those who have lost their employment as a result; we wish Deltic the very best for the future across all of its operations."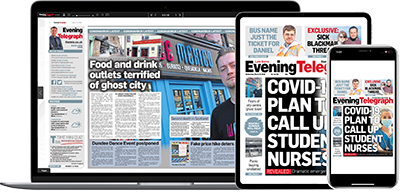 Help support quality local journalism … become a digital subscriber to the Evening Telegraph
For as little as £5.99 a month you can access all of our content, including Premium articles.
Subscribe