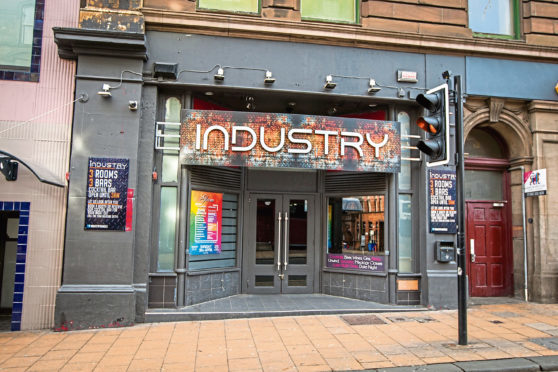 A Dundee nightclub is being marketed online with an asking price of £320,000.
Industry has featured on business trading websites as being for sale and available for leasehold.
But the club's owner has insisted he is not actively trying to sell the premises.
The club – described as being a "popular" and "well-frequented" part of Dundee's nightlife – is being marketed by Cornerstone Business Agents.
Based in Seagate, the business is currently run by Tahir Ramzan and is open three days a week from Thursday-Saturday.
Industry is described as one of the largest late-night premises in Dundee and is open until 3am.
The advert states: "This is a great opportunity to purchase a successful and well-run business currently operating as a bar and late-night entertainment venue.
"Our clients have owned the property since October 2015. It has undergone modernisation during this period and remains a popular and well-frequented part of the Dundee nightlife.
"At present, the business is run under management with a mix of full and part-time members of staff."
The advert goes on: "The business is one of the largest late-night premises in Dundee and is fully licensed with a 3am trading licence on Friday and Saturday nights.
"It should be noted that the premises could be utilised for other business uses and may indeed, subject to local authority planning consents, be split into two separate units."
Mr Ramzan said placing the online advert was a standard business exercise.
He said: "All we are doing is seeing what the market is like.
"The club is not going to close. We've got a lot of events coming up and we're looking forward to the students coming back in September. We're looking to get a feel for the market. It's not for sale, it's standard business practice.
"Every business does this sort of thing to see what the market is like.
"We're looking to get an idea of the view outside Dundee."
Earlier this year, Industry submitted an application to Dundee City Council to open until 3.30am for special events.
The club wanted to open for an extra half hour at the end of the day during Broughty Ferry Gala Week, the annual trades holiday, the autumn break, Halloween and Christmas.
But the application was withdrawn days before it was due to be considered by the council's licensing board.
Industry's application had attracted opposition from Police Scotland, which expressed concerns about the implicatioins of extending the opening hours.
Acting Chief Constable Iain Livingstone lodged objections on behalf of the service, claiming the extra hours would lead to a rise in crime.
Back in April, Industry announced plans to roll-out special ID cards in an effort to clamp down on underage drinkers.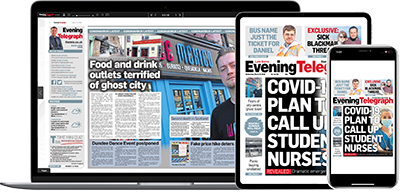 Help support quality local journalism … become a digital subscriber to the Evening Telegraph
Subscribe