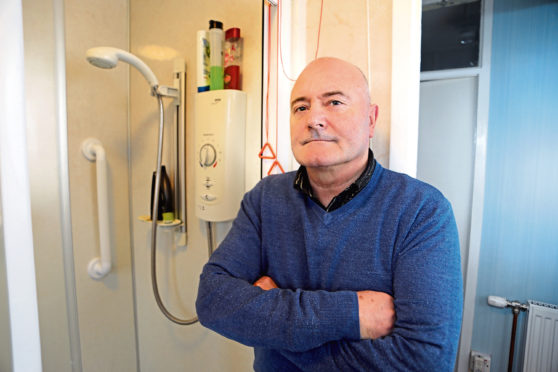 Tele readers have voted overwhelmingly in favour of scrapping the council's long-running controversial shower service charge.
We launched our Axe The Shower Tax campaign last week calling on Dundee City Council to put an end to a levy imposed on thousands of residents every week for the "privilege" of having a shower in their home.
And following our online poll in which 1,390 of you voted, more than 87% of readers agreed that the charge needs to go.
Several of you took to our Facebook page to share your own stories of a charge many have no choice but to pay.
Lizzy Claassen said: "I asked them to remove mine – they refused. It was already installed when I moved in so I didn't get the choice of 'do I want it or not'. I've paid £4,630 to date for this shower."
Shona Gilmore said: "I moved into my new house and the previous tenant had the bath removed and a walk-in shower installed for health reasons. I asked for a bath to be put back in and was told I'd have to pay for this myself, so regardless I'm getting hit by this charge even though it's been forced on me."
However, some of you believed the council's decision to maintain the levy was justified.
Gary Lausch said: "The tenants who feel aggrieved at having to pay for the showers that were fitted before they moved in had the option of taking part in the council's public consultation that could have stopped the charge – but the majority didn't bother."
Several readers have spoken to the Tele directly about their opposition to the charge. Sheltered housing resident Kenny McPherson moved into a ground floor property on Craigard Road 18 months ago.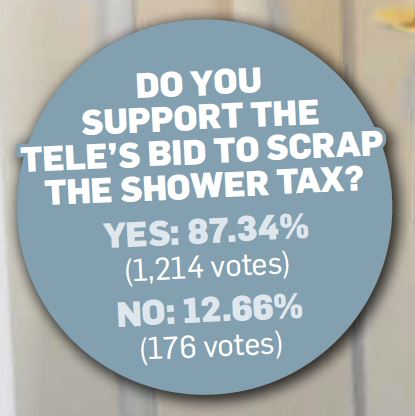 The accommodation had been fitted with a walk-in shower, intercom system and red emergency cord for the last occupant.
The 60-year-old says he is paying more than £100 a month in facility charges for the shower and other items.
The call centre worker has backed the Tele's campaign, saying additional charges – including stair cleaning – were now costing him 50% of his net wages to keep the one-bed flat running.
Kenny said he had originally lived on the upper floor before moving into his ground floor flat. He said: "I've tried to challenge all these additional charges, including the shower charge over the last year.
"The walk-in shower was fitted for the previous tenant and I'm now paying an extra £5 a month for it.
"There were other items including the intercom system and the cord which I'm paying additional charges for.
"I was basically told 'if you are living here, you will be paying these charges regardless'.
"I've even suggested the possibility of a move or switch."
He added: "There may be other tenants who actually need these measures in their property.
"My previous flat in the block didn't have the shower charge. Why should I pay for something I never requested?"
A spokesman for Dundee City Council said: "If the tenant would like to contact us directly we would be happy to discuss his concerns with him."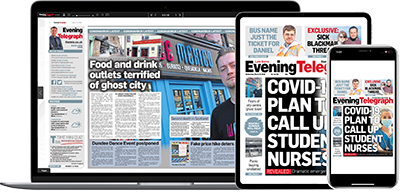 Help support quality local journalism … become a digital subscriber to the Evening Telegraph
For as little as £5.99 a month you can access all of our content, including Premium articles.
Subscribe