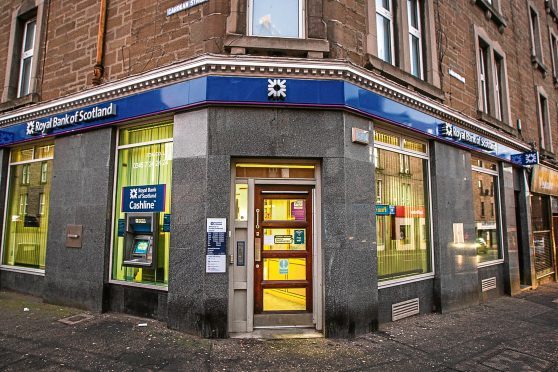 Calls have been made for the Royal Bank of Scotland to help organise alternative ways for people in Stobswell to do their banking.
The plea follows the announcement that Stobswell is one of 259 branches set to close in Scotland next year.
RBS outlets in Montrose and Perth are also set to shut in June, with up to 30 jobs across Tayside likely to be affected.
The Stobswell branch will close on June 20, leaving people living in the area with no local bank after the TSB previously shut its doors.
Stobswell Forum chairman Colin Clement said the community was outraged by the decision.
He added: "RBS was the last remaining bank in the area. I think we believed that as the last man standing, the bank would be safe.
"Unfortunately, that has proved not to be the case. The community now needs to come together to decide what to do next and we are planning to hold a meeting very soon to discuss our options."
Mr Clement said the loss of the bank would hit residents hard, particularly older people and young mums with small children.
He added: "Now everyone will have to take a bus into town to do their banking.
"We realise there is little chance of getting the bank to change its mind, so what we need RBS to consider is what alternatives are available."
Alec Melville, 57, of Mid Craigie, said: "I think it's ridiculous.
"I will now have to go from Mid Craigie into town just to use a bank service.
"It's very handy to have this branch so close to several places.
"I definitely prefer this bank to the one in the city centre.
"Here I can get a parking space easily without having to go into the Wellgate car park — it is just quicker and easier."
A spokesman for RBS said: "Transactions in the Stobswell branch have reduced by 25% since 2012 with now only 109 customers visiting the branch on a weekly basis."
He added that 60% of customers were instead now choosing to bank digitally on a regular basis.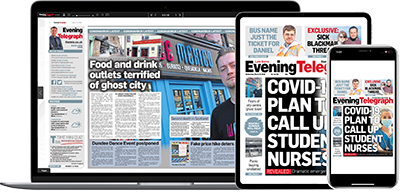 Help support quality local journalism … become a digital subscriber to the Evening Telegraph
For as little as £5.99 a month you can access all of our content, including Premium articles.
Subscribe