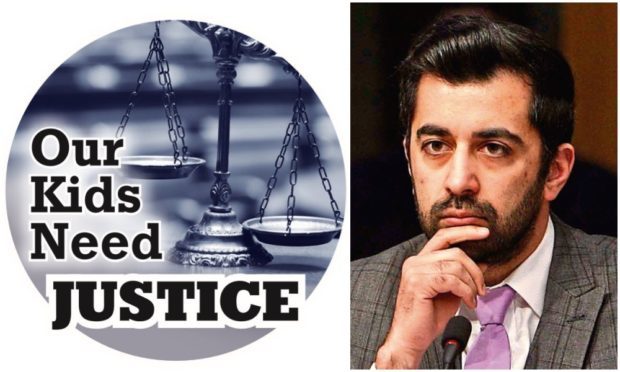 Scotland's new justice secretary has pledged to consider calls by the Tele to introduce mandatory jail sentences for those convicted of sex offences involving children.
On Monday we launched Our Kids Need Justice – a campaign asking for new sentencing guidelines to be introduced in Scotland's courts which would tell sheriffs and judges that they must jail anyone who commits such crimes.
More than half of offenders who have been convicted of these offences in court in Dundee this year have been given community-based sentences which have allowed them to keep their liberty.
Humza Yousaf, the Scottish Government's newly-appointed Secretary of State for Justice, has said he will look into the merits of our campaign.
A spokesman for his office said: "The cabinet secretary will look at the details of the Tele campaign.
"We are doing all we can to make Scotland a safer society for our children, by tackling crime in all forms, particularly violent and sexual offences.
"Sentencing is always a matter for the courts which take into account all the facts and circumstances of a given case before deciding the most appropriate sentence."
Mr Yousaf is set to discuss the campaign with local representatives, including Dundee City West MSP Joe FitzPatrick and Dundee City East MSP Shona Robison – who have both said they understand the public's feelings on the matter.
An exclusive Tele poll of nearly 450 of our readers found that 90% of them supported automatic jail terms.
Mr FitzPatrick said: "I know that the new justice secretary has committed to looking at this campaign and I will discuss it with him.
"Currently there are no sentencing guidelines in Scotland and individual sentences are a matter for the judge, who takes into account the circumstances of each case.
"The Scottish Sentencing Council was set up in 2015 to promote consistency in sentencing across Scotland, and within its remit is the development of sentencing guidelines.
"I understand that the Scottish Sentencing Council has committed to beginning research in order to inform a decision on sentencing guidelines for sexual offences, which it is taking forward in consultation with the Lord Advocate."
Ms Robison added: "I understand that this is a deeply important and emotive issue and one the public, rightly, cares a lot about.
"Therefore, I will look to raise these issues with the new justice secretary, Humza Yousaf, to see what more the Scottish Government can do to further tackle child exploitation, and how we can prevent people who have been found guilty of such crimes from re-offending."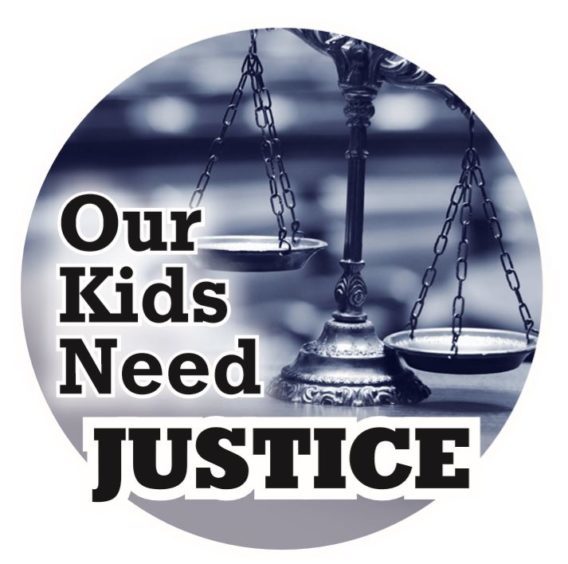 Scottish Conservative shadow justice secretary Liam Kerr has called for cross-party support of our campaign.
He said: "Like everything when it comes to justice, this is an issue on which the SNP is far too soft.
"The poll of people in Dundee shows that to be the case.
"All politicians should be supportive of the aims of this campaign, which are to punish sex offenders, deter others from engaging in such abhorrent behaviour and, crucially, keeping youngsters safe.
"Until the SNP abandons its ill thought-through drive to get rid of jail sentences of less than a year, such an approach will be all but impossible.
"Let's not fetter the powers of sheriffs, who have trained for decades to wield them."
The Scottish Government has, in the past, argued in favour of community sentences – claiming they're more effective in rehabilitating offenders.
However, just two people who took part in our poll said they felt that community disposals were effective in tackling the issue.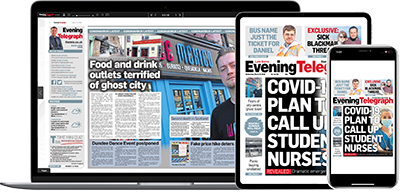 Help support quality local journalism … become a digital subscriber to the Evening Telegraph
For as little as £5.99 a month you can access all of our content, including Premium articles.
Subscribe