An advisory body created to help judges dish out consistent sentences has revealed its plans to carry out research on sentencing for sexual offences.
The Scottish Sentencing Council was created in 2015 to begin engaging with lawmakers and ministers with a view to creating sentencing guidelines in a number of areas.
A separate Sentencing Council already exists in England and Wales and has been drawing up guidelines for a variety of crimes since 2010.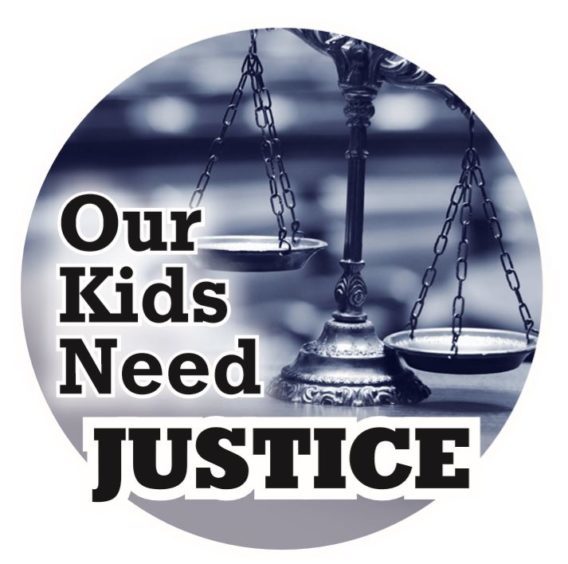 However, no such guidelines exist in Scotland at present – including in sexual offences – meaning sheriffs judges must come to their own conclusions on how best to punish those convicted of crimes.
But the council has now launched research into how sex offences should be dealt with in courts.
It comes after we launched Our Kids Need Justice – a campaign calling for those who are convicted of committing sexual offences involving children to face mandatory jail terms.
This year, more than half of the cases we've covered in the courts which involve child sex offences have seen the offenders walking out without a custodial sentence.
And 90% of readers we polled believe such offenders should face nothing less than a spell behind bars after being convicted.
In a business plan drawn up in 2015, the Scottish Sentencing Council said that the complex circumstances surrounding sexual offences can lead to "difficult sentencing decisions".
"Sexual offending covers a wide range of offences and sentencing options and we will give careful consideration to the scope of this research and whether we should give particular focus to specific areas," it said.
Last month, it held a conference in Edinburgh with about 80 organisations and individuals in attendance, to start discussions around the sentencing of sexual offences.
Among those at the gathering were criminal justice bodies, victim support organisations, members of the judiciary, academics, emergency services representatives and workers from both local authorities and the voluntary sector.
Lady Dorrian, Lord Justice Clerk and chairwoman of the council, said at the time that the body was "committed" to taking advice and opinions from a wide range of people who would be affected by the potential implementation of guidelines. Lady Dorrian said: "Sexual offending covers a wide range of offences and sentencing options, and we will need to give careful thought to the scope of any guideline in this important and sensitive area.
"We take an evidence-based approach in all of our work, and we are delighted that such a wide range of individuals and organisations were able to attend the conference and assist us in considering the challenges involved in sentencing sexual offences, and whether a guideline in this area would be useful."
More details on what the council plans to do around sexual offences is likely to appear in its next business plan, set for publication in Octover.
A spokesman for the Scottish Sentencing Council said: "The council is carrying out research into the sentencing of sexual offences ahead of a decision on whether a sentencing guideline or guidelines should be prepared.
"We take an evidence-based approach in all of our work and recently held a conference to gather views from a wide range of individuals and organisations with interest and expertise in this important and sensitive area.
"This work, which is still at an early stage, will be taken into account as the council considers its business plan for 2018-21, which will be published later this year."
Since our campaign launched on Monday, we've already had a commitment from the new Scottish Cabinet Secretary for Justice, Humza Yousaf, to consider our calls for automatic jail terms for offenders who prey on kids.
Dundee MSPs Shona Robison and Joe FitzPatrick have also pledged to raise the matter with Mr Yousaf, saying they understood the level of public opinion.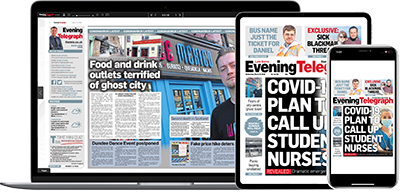 Help support quality local journalism … become a digital subscriber to the Evening Telegraph
For as little as £5.99 a month you can access all of our content, including Premium articles.
Subscribe