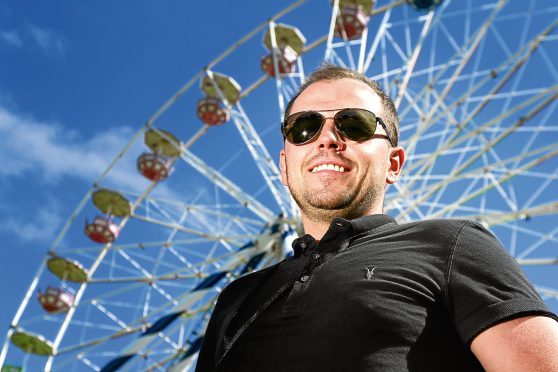 Dundee could become home to an annual music festival, the man behind Carnival Fifty Six said — but only if the event is financially viable.
Craig Blyth said early suggestions are that the event, which was held over the weekend at Camperdown Park, could be in line to run again in 2018, with talks set to take place in the coming weeks.
It follows a "brilliant" two days of live music and comedy, with about 8,000 revellers each day taking in performances by the likes of Mark Ronson, Rudimental and Basement Jaxx.
And it's been revealed that the festival had global appeal, with one ticket bought from as far afield as Australia.
More than a year of planning went into the festival and despite a few teething problems, Craig was thrilled with the final product.
He told the Tele: "From start to finish I thought it was absolutely brilliant. It was just a very well-received event over the two days.
"The crowd was great and there was little to no trouble at all.
"The good weather certainly helped us."
He added: "I'm absolutely delighted with how it all went.
"We had people from Germany, across Europe and even Australia that had bought tickets so that's absolutely fantastic.
"We're still waiting on exact numbers from the box office but we reckon there were about 8,000 through the gates each day. We were set up for 10,000 each day, which would have been great, but for our first year we're delighted with 8,000."
Not all went according to plan, with complaints about card payments and toilet provisions in the VIP section.
Craig says all of those problems will be addressed should the festival return next year.
"There were always going to be teething issues," he said.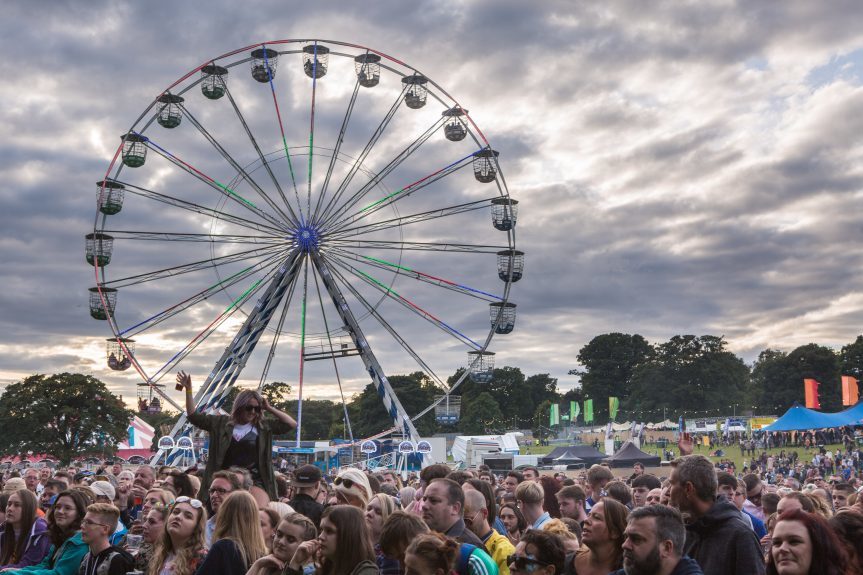 "We had problems with the card payments on the bars, there were a few issues with the Wi-Fi and we probably should have had more toilets and provisions for the VIP area.
"All of those are resolvable and it's definitely something we'll look to take forward."
Prior to the event, city centre bars, restaurants and taxi drivers were hoping for an economic boost with an increase in footfall.
A study earlier this year predicted Carnival Fifty Six would bring about £1.5 million to Dundee's economy. No final figure on the kind of impact the festival had has yet been generated, but early suggestions are that it had a positive effect.
Craig said: "We're not entirely sure of the overall economic impact on the city but the signs are looking good.
"The taxi drivers said it was their busiest weekend of the year.
"A lot of people went back into town because the event finished at 11pm so the bars, clubs and restaurants would benefit from that. Hopefully it gave the local economy a lift.
"We just need to regroup now as a team and have a chat to see what everyone's thoughts are to make sure they're happy.
"The early indication is hopefully to bring it back.
"We need to make sure it's financially viable and see if there is room for it to grow. That will be the deciding factor."
Despite a hectic weekend, Craig still found the time to take in some of the big acts. He said: "I thought the final set from Rudimental was absolutely brilliant, which really put the icing on the cake.
"Basement Jaxx were amazing and Hot Chip were really good.
The Cuban Brothers – absolute legends ??? Unreal ? #carnival56 #c56 #musicfestival #yesyesyes

Posted by Carnival Fifty Six Festival on Sunday, 13 August 2017
"I think we got the timing spot on for The Cuban Brothers.
"There's always that bit of a lull on a Sunday but they really got the crowd going.
"I'm yet to speak to the artist liaisons but the feedback we got is that they really enjoyed it."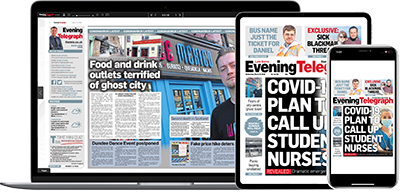 Help support quality local journalism … become a digital subscriber to the Evening Telegraph
Subscribe