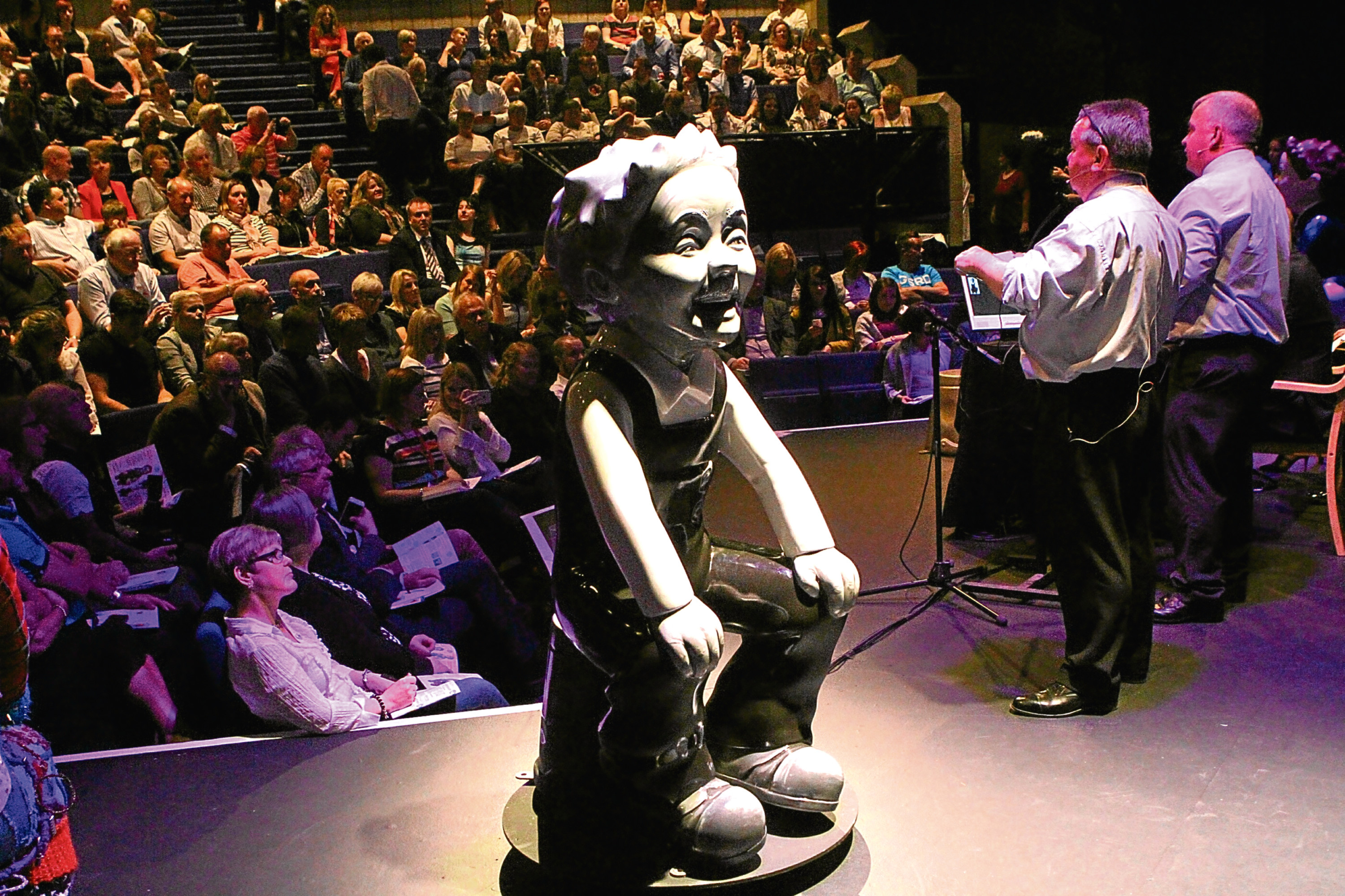 The success of the ARCHIE Foundation's Oor Wullie Bucket Trail will be shared with the nation next week as BBC1 Scotland broadcasts excerpts from the auction.
A total of £883,000 was raised in the sale as auctioneers Colin Slessor and Alan Hutcheon sought to get as much cash as possible for the Tayside Children's Hospital appeal.
Now, in a documentary series on the auctioneers at Thainstone Mart, the highlights of the charity auction will once again be brought to life.
Cassie Thompson, director of fundraising for the ARCHIE Foundation, said she was excited at the prospect of seeing the auction again.
"It will bring all the memories of that amazing night flooding back," she said.
"Emotions were running very high, especially just before it started. So much work and effort for more than a year all depended on the next two hours — it was almost unbearable."
In addition to Alan and Colin, who the documentary follows, Alan Donald also acted as an auctioneer at the sale, handling the online bids.
Cassie added: "Then the auction began and Alan, Colin and Alan were just so good that all the anxieties drained away and were overtaken by excitement and amazement.
"If the support shown that night continues through 2017, the ARCHIE Foundation is going to be able to make a real difference for children in Tayside Children's Hospital."
The programme, called The Mart, will be shown on Monday from 7.30pm and is the last in the current series of six following the auctioneers.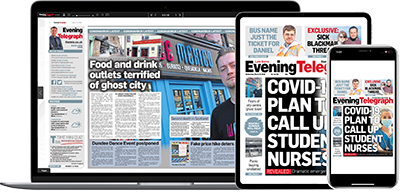 Help support quality local journalism … become a digital subscriber to the Evening Telegraph
Subscribe