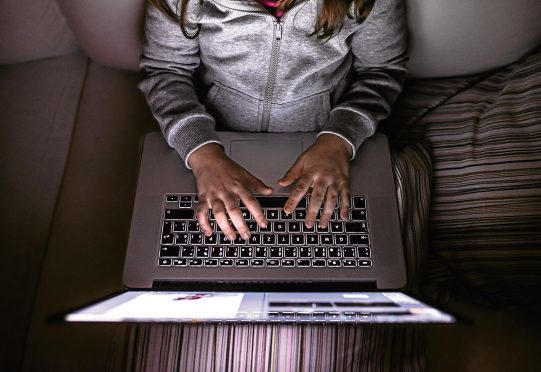 A Dundee charity has warned that incidents of cyber crime — including bullying and youngsters being targeted by online predators — will not decrease any time soon.
The warning from Eighteen And Under comes as pupils from across Tayside are set to be spoken to by industry experts at Abertay University.
The speakers, including the university's Dr Lynsay Shepherd and Dr Gavin Hales, will warn of the many dangers children face when online.
Keiran Watson, of Eighteen And Under, said the charity — which supports youngsters who have been abused — has also reached out to schools to warn of the issues.
Mr Watson said: "Cyber bullying, crime and abuse continues to rise and I don't think we'll see that go down any time soon. Cyber bullying and online sexual grooming are a real danger. The internet, places such as chat rooms or apps, are now the go-to places for abusers who don't have children in their family.
"In terms of trying to prevent it, we have spoken to schools in the past to identify with the kids that are there, in a bid to understand what happening to them.
"If you speak with a group of children, some of them will have taken some risky decisions online.
"If we have a discussion about what to do and what not to do online, a lot of the time the children themselves will correct their classmates and tell them what they have done wrong.
"They're the ones who are up to date with the latest technology.
"The obvious dangers are things such as not accepting friend requests on social media from people you don't know, or meeting people you've never met in real life. Things you put online can have a big impact. Kids have killed themselves because of things that are out there — nude images is the main one.
"But things can snowball. Children could send a message to a peer with an opinion about a popular person in their school, and that can result in bullying if it gets back to people.
"It's very easy to write things online, but what we always say to people is, 'Would you say what you are writing online to someone's face?'."
Today's event at Abertay will focus on the impact social media posts can have on people's futures.
Among the schools to attend are Montrose Academy, Perth Grammar School, St John's RC Academy, St John's RC High School, Strathallan School, Webster's High School, Braeview Academy, Harris Academy and the High School of Dundee.
Speaking to the Tele, Dr Shepherd said: "One aim is to try to make the children use this information to keep themselves safe.
"But also, we hope this could be a first step to them taking an interest in cyber security as a possible career path.
"We are hoping this will be a fun way to get them interested in the subject. The presentation will be called A Fridge Full of Spam.
"It will look at different internet devices and how they can be used maliciously.
"There are a number of children's toys out there that have internet connectivity. Part of the talk will be about what can happen if these devices are not secured.
"For example, there was a child's doll which has been banned in Germany and France. It was thought to be secure, but it was insecure and hackers could make it say anything.
"If you have a doll that can tell children to leave the house, for example, that's a huge security risk. It was banned in those countries because it was classed as a spying device."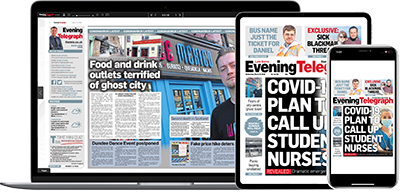 Help support quality local journalism … become a digital subscriber to the Evening Telegraph
Subscribe