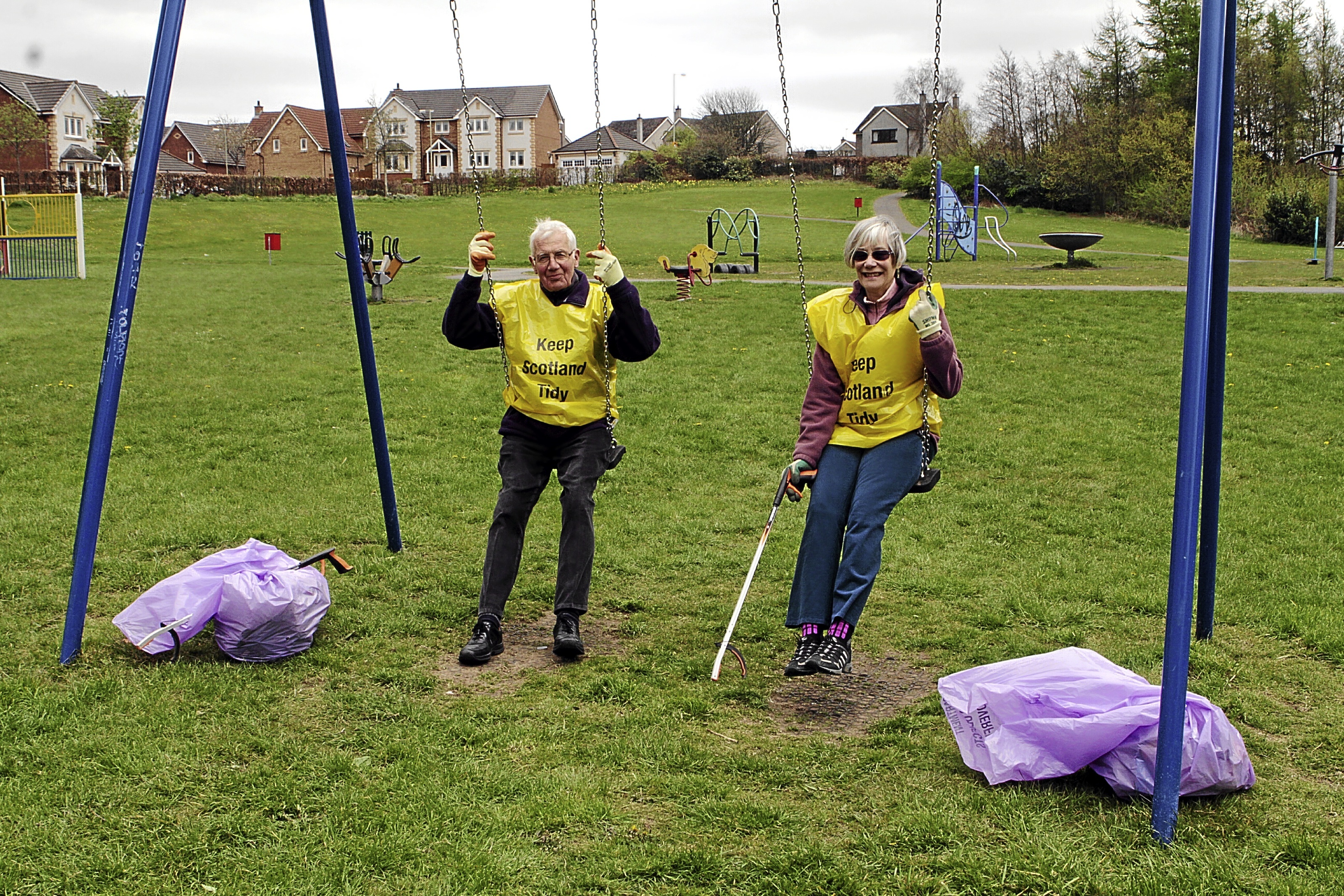 A Broughty Ferry couple have told how they've spent the best part of a decade keeping their local park clean.
Jeanette Thirsk, 74, and husband Stewart, 76, spend their spare time picking up litter at 'The Sandy Park', off Balgillo Road.
Despite their advancing years, the pair have felt compelled to look after the green space for the benefit of others, including children who use the park regularly.
But they're slowly scaling back on the physically demanding work as they age — and are now looking for the park's owner to take on the duties they've performed free of charge in all weathers.
Jeanette said: "It's a real eyesore, it's just awful and so depressing for the area.
"You want to go out for a walk but, whenever you do, you have to look at a dreadful mess. No one wants to take responsibility for its cleanliness.
"Someone has to do it but we just can't continue forever — we really need someone else to step up and help us.
"We aren't getting any younger and it's getting harder to clear. We used to climb into the bushes and clear them out, getting all scratched in the process, but we just can't do that anymore. The council provided us with litter picks to help us, so we can pick the rubbish up safely.
"And we've reached out to several people and tried to organise some action with the help of councillors but nothing changed."
A former group, Friends of Sandy Park, had fought to have more regular maintenance but the organisation has since disbanded.
Jeanette said: "Litter is the main issue. The bins are never emptied, the bushes are filled with rubbish and the play park is a mess. We don't do this every week — we'd spend our entire lives doing it — but when it really builds up and in spring time we have a big clear up too."
The land is privately owned by Greenbelt Energy Ltd (GEL). The company confirmed that, although the park is their land, they are under no obligation to maintain it to any specified standard.
Ferry ward communities officer Carole Jenkins said: "It's a nightmare for local communities and I just don't know what to advise. This has been taken all the way to the Scottish Government by MSPs and discussed by Parliament but still nothing."
A GEL spokesman said: "GEL is not contracted to look after the open space and play area.
"It owns the land and chooses to look after it in the same way as any of the local residents look after their own gardens."
He added that residents do not contribute fees to support the management of the park or the play facilities.
"Despite this, we strive to ensure all are kept in good order for the enjoyment of local children," he said.
He pointed out that the play area had been "systematically vandalised over a number of years" and that they had repaired it whenever this happened.
The spokesman said: "We would suggest anti-social behaviour and a pass-the-buck culture are the real problems here, not GEL.
"While GEL remains committed to taking care of the area and ensuring it is safe, we believe residents themselves must take at least some responsibility to work with their local council representative and the relevant authorities to ensure littering, dog fouling and vandalism are not allowed to affect this much-loved and shared space.
"We urge any residents and councillors who wish to talk about these issues in detail to contact us directly — we're always happy to help."
Councillor Kevin Cordell said: "They may be accurate in the letter of the law but surely in the spirit they are deficient and what about their responsibilities as good neighbours?
"I would point out it is not all the factor's fault.
"Dog mess being left in a children's playpark just yards from a dog litter bin is unforgivable.
"It boggles the mind to wonder what goes on in the heads of some people."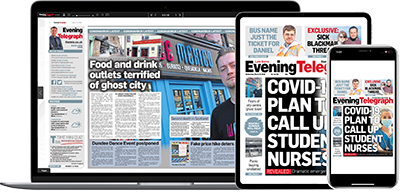 Help support quality local journalism … become a digital subscriber to the Evening Telegraph
Subscribe