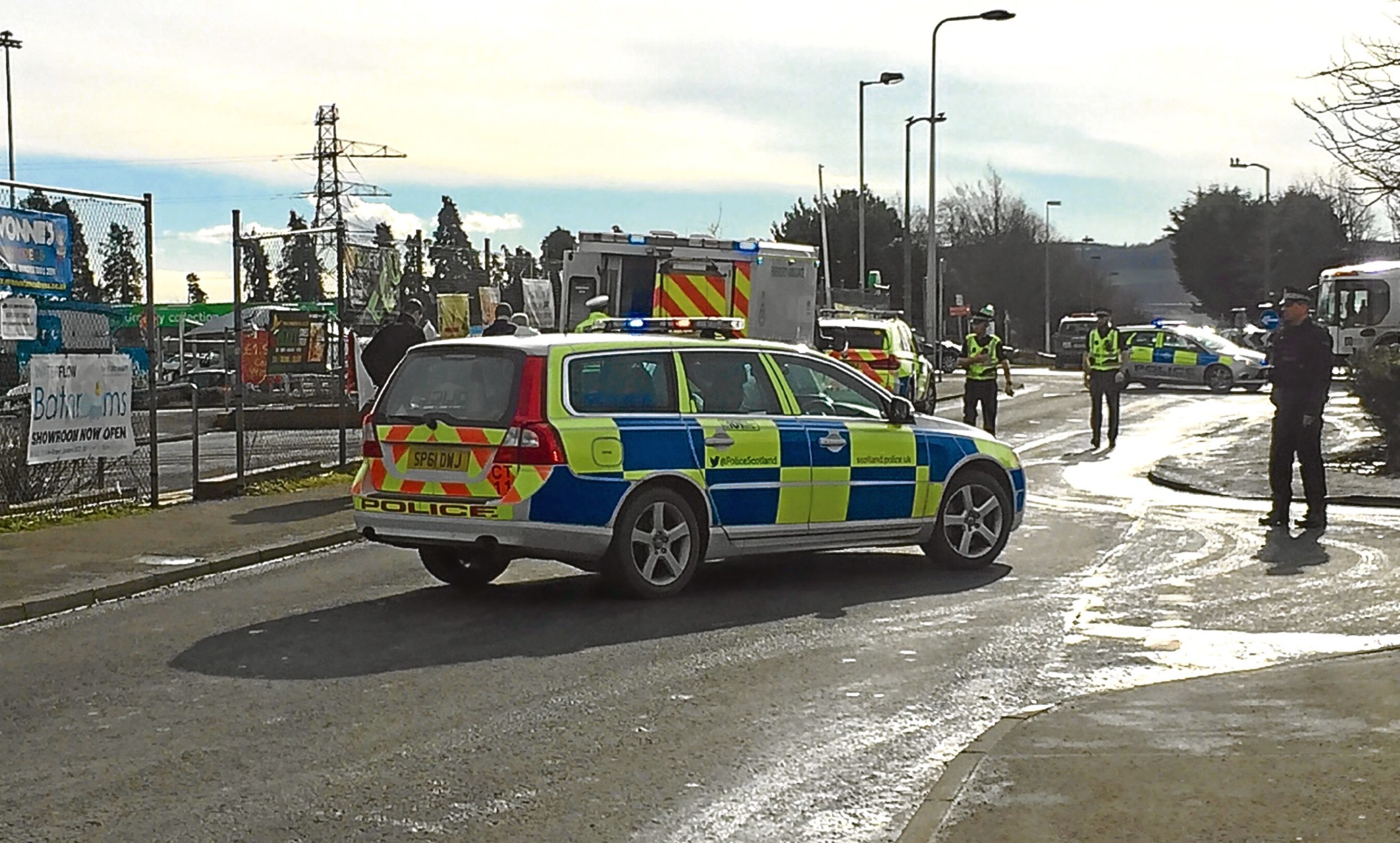 A woman was rushed to hospital after she was knocked down in a Dundee retail park.
The woman was in an accident with a blue Vauxhall Astra at about 11.15am on Friday, outside McDonald's on Milton of Craigie Road North, at Kingsway East Retail Park.
Witnesses said that paramedics had been inside the fast food outlet at the time of the incident, and were alerted to the incident by members of the public.
No details of the woman's condition were available.
One onlooker said: "An elderly woman got knocked down.
"We were in getting our meals and someone ran in and grabbed the paramedics.
"They were in just getting their food. It was a really lucky break that they were there."
Another witness said: "I was just walking by when I saw the ambulance outside McDonald's and there was a woman on the ground in front of a dark blue Vauxhall Astra.
"The paramedics had her in a stretcher and I think they were talking to her. Then suddenly there was one, two, then three police cars within about a minute of each other and they closed the road off and were directing traffic in and out of McDonald's.
"It all seemed to be happening within minutes and then the lady was taken into the ambulance and they were away.
"The police were talking to the driver as well.
"I just hope the lady is all right."
Another bystander added: "It looked really serious — the woman was lying prone on the road surrounded by paramedics.
"There were two paramedics and they were kneeling over her.
"A couple of other people were standing at the scene and the driver of the car was also there.
"She was strapped into a stretcher and taken away.
"It isn't something that you expect to see when you are out on your lunch."
A police spokeswoman said: "Police Scotland was in attendance after a road traffic incident involving a car and a female pedestrian at Milton of Craigie Road North, Dundee."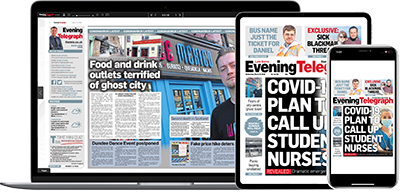 Help support quality local journalism … become a digital subscriber to the Evening Telegraph
Subscribe