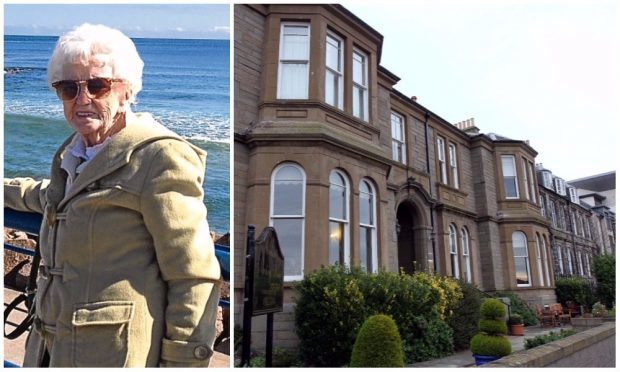 A Broughty Ferry nursing home has been told to make a series of improvements after several complaints against it were upheld — including one about a pensioner being bitten by a dog.
Audrey Spratt, 55, made a series of complaints against Orchar Nursing Home in Beach Crescent about the treatment of her 86-year-old mother, Alice, which were investigated by the Care Inspectorate.
Following the probe, the regulator upheld some of the concerns raised by Audrey.
It comes after the home evicted Alice, who now lives in Aberdeen, because bosses said Audrey had behaved "unacceptably" after making complaints about her mother's care.
One of the complaints upheld against the home related to Alice being bitten on the finger by a visiting dog.
Audrey said: "First of all, the care home told me my mum had fallen over and fractured her wrist, then they said she had a urinary infection and the next thing was they said she had been bitten by a dog.
"I couldn't believe it. I wondered what was going to happen next. The dog's tooth went right through her finger — she can't move it well now."
Another complaint upheld was about an instance where the nursing home had "failed to ensure and promote the healing and health and safety" of the pensioner when she was able to remove a cast three times following the fracture to her wrist.
The manager of the home admitted to inspectors that Alice had taken off the cast three times and that staff had found it difficult to ensure she did not remove it. The Care Inspectorate said there was no support plan or risk assessment developed by the home to provide guidance as to how Alice should be supported to ensure her wrist was able to heal.
The third complaint upheld related to Alive's en-suite bathroom not having an "acceptable standard of decoration" following a leak.
The manager admitted there had been a leak in the bathroom above Alice's which had been addressed "very quickly". However, there had been another leak about two weeks before Alice moved out of the home.
The manager said that as Alice did "not like disruption and was moving to another care home, a decision was made to redecorate once the room was empty".
Orchar Nursing Home had failed to respond to a request for comment at the time of going to press.
A spokesman for the Care Inspectorate said: "This was a distressing case and our thoughts are with those affected.
"We continue to work closely with this service to ensure they improve in the areas raised and to ensure that residents remain safe."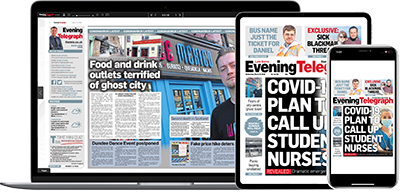 Help support quality local journalism … become a digital subscriber to the Evening Telegraph
Subscribe