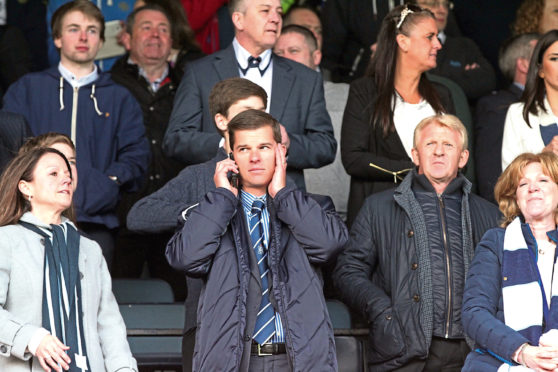 Dundee's most influential supporters group has politely knocked back a bid from Dark Blues owner Tim Keyes to take complete control at Dens Park.
Last month it emerged the American millionaire wanted to buy the Dundee FC Supporters' Society's 'A' Ordinary Shares to take his overall stake in the club to over 75%.
That would have ended the DFCSS's power of veto over matters like a change of ownership, merger, moving to a new stadium and even substantial borrowing.
That's a condition of the sale of the majority holding Texas-based Keyes took on back in 2013.
Only the 'A' Ordinary shares that were created then, and are held by the society, include that power of veto.
After consulting their 100-plus members, however, the society have given a thanks but no thanks to the plan for them to be sold.
In doing so, however, they have stressed their support "in principal" for the plan to move to a new stadium near the city's Campderdown Park.
And they have stressed their willingness to consider any proposal from Dundee on its merits.
The decision of the society's board reflected the feedback after consulting members.
Of that number just over half indicated a preference for holding onto the 'A Ordinary' shares but were willing to see a relaxation of certain rights to allow the stadium development to go ahead.
Some 21% were in favour of maintaining the status quo, while 16% were willing to see the shares sold and a new shareholders agreement negotiated.
Another issue is the fact while the existing rules of the DFCSS allow them to buy shares, there is no provision for the sale of any they hold.
As well as informing their members, the society board have told Dundee of their decision. It's one that could leave Keyes and Dundee-based managing director, John Nelms, less than impressed, if not surprised.
They've previously stated the proposed increase in shareholding would have resulted in major tax benefits as they press ahead with the planned Camperdown move.
As they informed members and the club of their decision, the society expressed the opinion they're acting "in the best interests of the society as a whole". And while they are generally supportive of Tim Keyes, they know he will not be Dundee owner forever.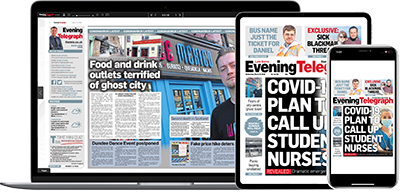 Help support quality local journalism … become a digital subscriber to the Evening Telegraph
Subscribe