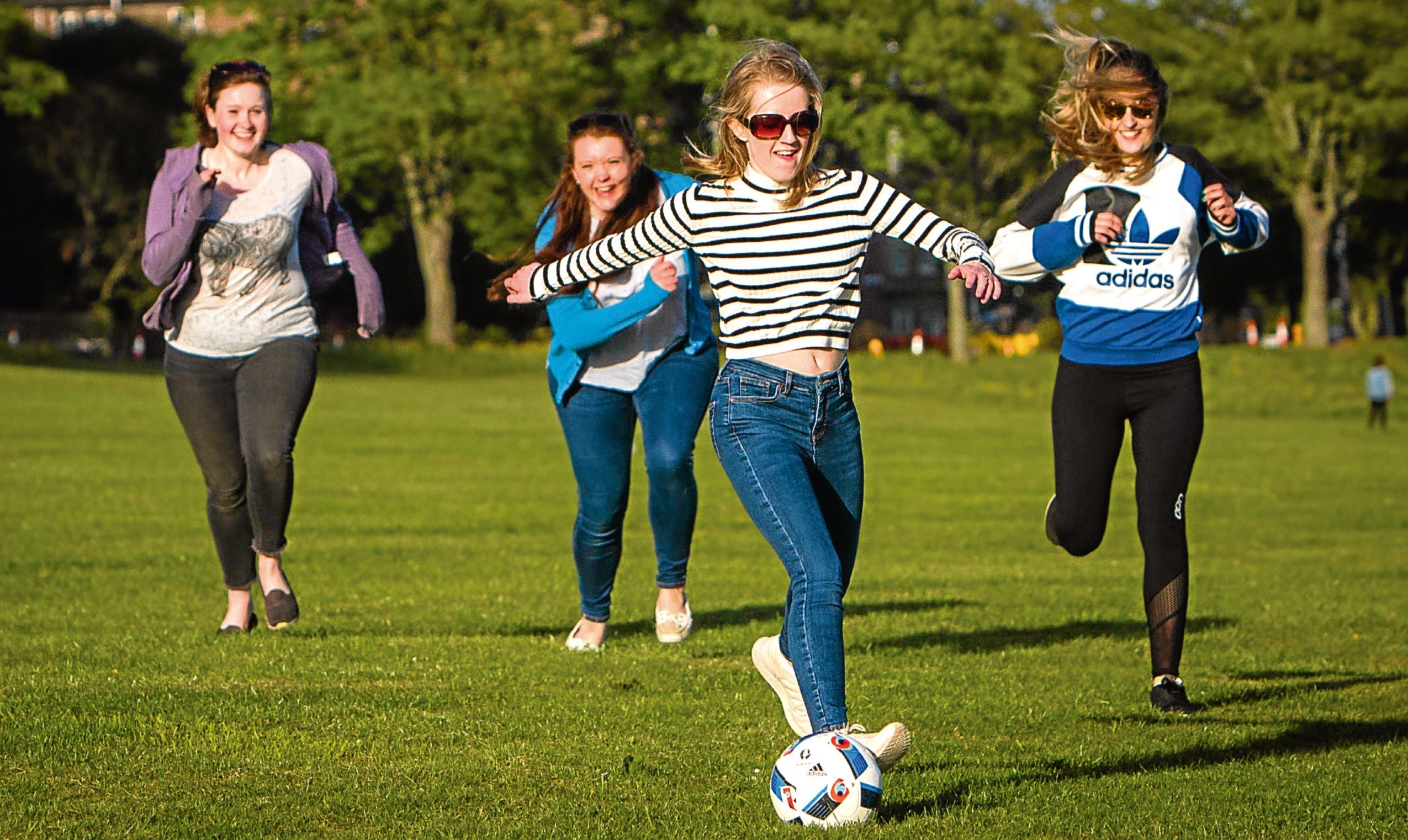 Dundonians have been making the most of the sunny and dry weather — with no rain falling at all so far this month.
And according to forecasters the bright conditions are set to continue.
No rainfall has been recorded at the Leuchars weather station since April 27 — 12 days.
According to the Met Office, the weather this week is set to be mainly dry with some brief showers expected at the weekend.
With temperatures ranging from 10C-16C in recent days, the east coast of Scotland was slightly hotter than average — at 13.7C compared to 13C.
Met Office statistics show Scotland received 79% of the average rainfall.
Expectations today in Dundee are for some cloud cover with sunshine and a high of 18C and a low of 3C. Tomorrow and Thursday are predicted to be clear after some breaks in the cloud and a high of 13C and a low of 7C.
Friday is expected to carry some showers over the whole of the UK but the east of Scotland should only see small showers with some breaks in it throughout the day, with highs of 11C.
The driest April on record in Tayside was in 1912, during which only 8.4mm of rainfall was recorded.
Spokesman for the Met Office Grahame Madge said: "There is reasonable cloud but expect bright spells through the week.
"Small showers can be expected across the weekend and a weather system will be affecting the whole of the UK."
Meteorologists have predicted there could be a drought in the UK this year.
Most of the country had less than the average rainfall in recent months with some rivers and reservoirs already shrinking.
According to the Met Office, the lowest rainfall of anywhere in the UK last month was in Edinburgh with 7% of the average, closely followed by London Hampton, which had 9% of the average rainfall.
Last month was the fourth-driest and second-sunniest April on record in Dundee.
Figures from the James Hutton Institute in Invergowrie showed the city had only 13% of the average amount of rainfall and basked in sunshine for 214.4 hours.
Meanwhile, a number of bush fires were tackled by fire crews in Dundee on Monday night — and may have been linked to the dry weather.
Firefighters tackled separate incidents at Arbroath Road, Caird Park, Charleston Drive and Templeton Woods within the space of two hours.
A spokeswoman for the fire service said the blazes may have been sparked by the disposal of barbecues after one was found on Arbroath Road, with the flames able to spread due to the dry land — though the exact cause of the fires was not known.
Dry spell may have caused several bush fires in Dundee last night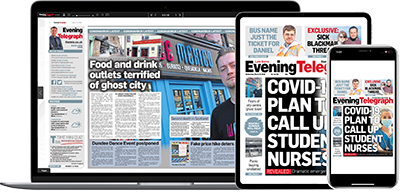 Help support quality local journalism … become a digital subscriber to the Evening Telegraph
Subscribe