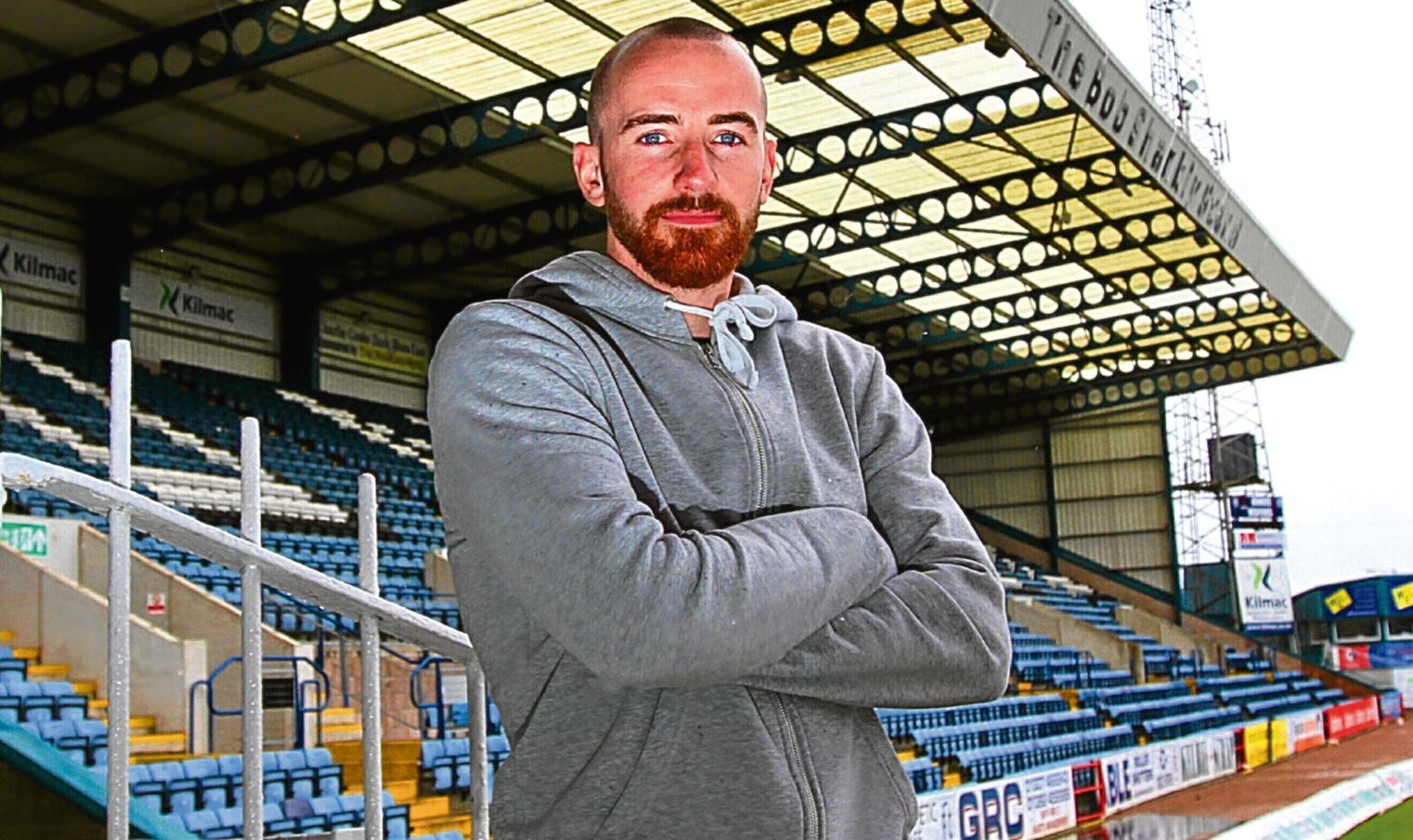 Dundee midfielder James Vincent is happy to see all the focus fall on Celtic ahead of their visit to Dens Park on Sunday.
With a possibility of lifting the Premiership title at the weekend — should Aberdeen lose at home to Hearts tomorrow — for the visiting Hoops, no one is expecting the Dark Blues to pull off a shock.
But, thanks to the recent victory over Rangers and good displays against Celtic already this season, Vincent reckons that'll suit Dundee down to the ground.
He said: "Nine out of 10 people, maybe even 10 out of 10, are expecting us to get beat, so there's no pressure on us, we can go and play with a freedom almost.
"Stick to our jobs, know our roles and on the day, if everyone does that, we've got a chance of getting a good result.
"You've got to fancy your chances. You look where we are in the table and I think we need to look at every game and go out as if we need to win it.
"You need to take into account we are good enough on our day as we showed against Rangers.
"Everyone's honest enough to say we've been inconsistent this season but, on our day, we know we can compete with the best.
"We know if we get our gameplan right and execute it, that's the difference, we need to make sure everyone's on it and, if everyone is on it, we've got a good chance."
Already this season, Dundee have pushed the champions-elect close — falling 1-0 at Dens in October and then missing a great chance at Parkhead to level things up at 2-2 only to lose out 2-1 in Glasgow — and Vincent says they can take confidence from those contests to, hopefully, get a result on Sunday.
He added: "I didn't play the game at home but the lads did well, kept a good shape and we lost by a goal on the day.
"We went to their place, obviously you know what you're going to get with them, they're going to have a lot of the ball.
"Sometimes, though, you can hit them on the break and I think it was 2-1, a couple of minutes to go and we had a great chance one-on-one and we missed it.
"On another day, you take that and you get a point in their place.
"We've got good confidence towards the game and we're looking forward to it.
"We can look at those games and use what's worked against them.
"It's never always going to be the same as the previous game but we'll look and take confidence that we've performed well against them, albeit we didn't get the result, but we're hoping we can get one on Sunday."
Still unbeaten after 28 league games, Celtic are aiming to go the whole season without tasting defeat.
That's not going to stop Vincent and his team-mates throwing everything at them to get what would be a vital three points for Dundee.
He added: "If you have a go at them and they beat you, you hold your hands up and say at least you had a go.
"All credit to them, they look like nobody's going to catch them at the moment.
"They've been good but you've got to focus on yourself and your strengths.
"It's going to be some achievement if they go the whole season unbeaten and, if they do, fair play to them but we're just focusing on ourselves.
"Everyone's going to want to have a go at them and it's not going to be any different for us."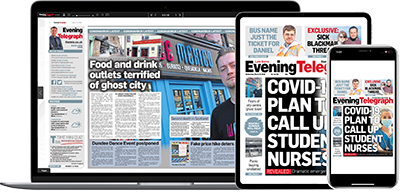 Help support quality local journalism … become a digital subscriber to the Evening Telegraph
Subscribe