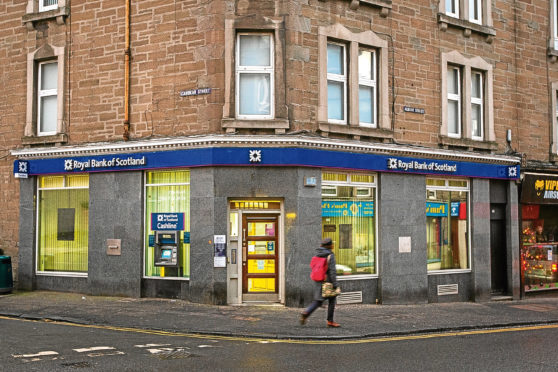 A closure-threatened RBS branch in Dundee has been dealt another blow.
Last year it was announced the Stobswell branch will close on June 20, leaving people living in the area with no local bank after the TSB previously shut its doors.
It is one of 259 branches set to close in Scotland next year.
RBS has now offered a lifeline to 10 closure-threatened Scottish branches — but Stobswell is not one of them.
The bank has promised to keep the branches open until at least the end of the year and will give each a chance to prove it is busy enough to retain.
However, the announcement could signal the death knell for the remaining 52 branches earmarked for closure.
Previously, a spokesman for RBS said transactions in the Stobswell branch had reduced by 25% since 2012 with only 109 customers visiting the branch on a weekly basis.
He added that 60% of customers were instead now choosing to bank digitally on a regular basis.
RBS managing director for personal banking, Jane Howard, said: "Having listened to the concerns of customers, communities and elected representatives from all political parties we have decided to keep 10 branches open until the end of 2018.
"During this period we will monitor the level of transactions and new income at each branch and if there is a sustained and viable increase in both then we will reconsider the closure."
RBS has blamed changing customer habits and a fall in usage for its decision.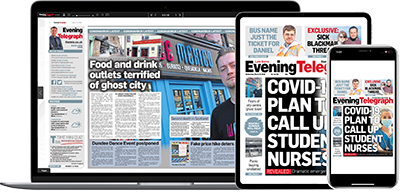 Help support quality local journalism … become a digital subscriber to the Evening Telegraph
Subscribe