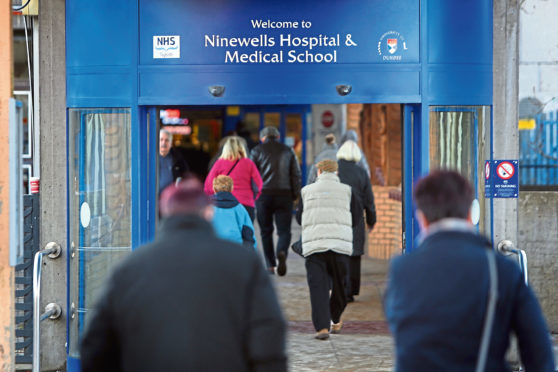 The proposal to slash NHS Tayside's workforce has come at a time when there are 600 fewer posts at the struggling board than in 2014, it has been revealed.
Bosses are looking at reducing staffing levels by 10% through natural turnover as part of their long struggle to balance the books.
But the number of Tayside staff has already fallen 4% from 13,823 in June 2014 to 13,214 in the same month this year, according to the latest Scottish Government figures.
Health Secretary Jeane Freeman told MSPs that no final decision has been made on future staff levels, adding the 10% figure has only been raised in the early stages of workforce planning.
Ms Freeman said the government has since written off Tayside's debt, adding that she expects the board to adapt its plans.
Refusing to confirm or deny whether the board aims to reduce its staff by 1,300, she told Holyrood: "There is no agreement to cut any staff in Tayside."
The fresh proposals to reduce the workforce are included in reports to the board from September.
It said there was an "acceptance that staff levels need to reduce by 10%", which amounts to 1,300 posts based on current headcount.
In one report Dr Annie Ingram, Tayside's workforce director, was quoted as saying a workforce plan has been changed because it "did not reflect the requirement for the boards to reduce its staff by around 10% to be comparable with other boards".
A source within NHS Tayside said the necessary reductions can be delivered slowly through staff turnover and had already been happening over the last couple of years.
An old Tayside corporate workforce plan from 2016/17 stated that a "reduction in staffing levels" is required, although it did not specify a board-wide figure.
The board's chairman John Brown said no final decisions have been made on the workforce, adding the transformation plan will improve care and see more people "treated quicker and closer to home".
"We are still working through the best way to redesign services and organise our staff and no decisions have been made on any service changes or the redeployment of staff," he added.
"I would also like to unequivocally reassure staff that there is simply no question of anyone being made redundant as a result of this work."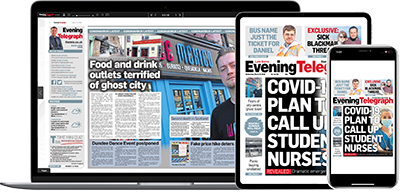 Help support quality local journalism … become a digital subscriber to the Evening Telegraph
For as little as £5.99 a month you can access all of our content, including Premium articles.
Subscribe