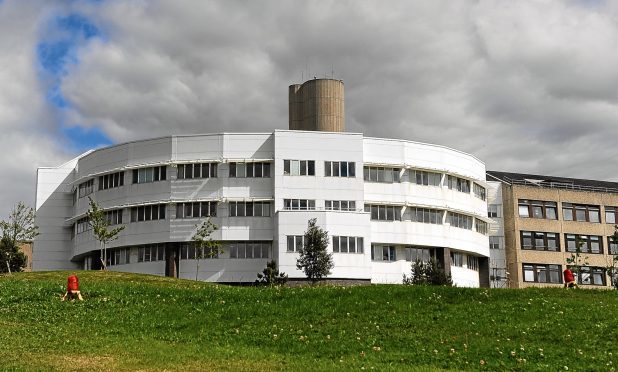 Health bosses in Tayside have revealed how the public think they are performing.
NHS Tayside compiled feedback from a variety of sources across the health service to build an overall picture of satisfaction levels.
Staff collect feedback on a daily basis using questionnaires, patient surveys, engagement forums, comment cards and suggestion boxes.
In the last year, the health service has worked with paediatric disability, brain injury and community support services to improve how they collect feedback.
Staff in Tayside received 333 compliments — such as thank you cards — last year. But the service also received 1,501 complaints — an increase of 185 on the previous year.
Health bosses have blamed a medication spot check process introduced in Tayside prisons last year for the increase in complaints.
There were also 1,034 complaints about independent contractors such as GPs, opticians, dentists and pharmacists — 89% of which were addressed within 20 working days.
These were used to improve working practices, such as an optician revising its diary to ensure patients were given enough time for eye tests that had previously felt "rushed".
If complaints are unresolved by the health service, the public can take their cases to the Scottish Public Services Ombudsman (SPSO) for a final decision.
In the last year, the SPSO handled 19 complaints about NHS Tayside, down from 33 the year before.
Despite the improvement, bosses have made clear to staff the importance of ensuring complaints are properly addressed in a timely manner, and with the introduction of a new complaints scheme this year, staff have been trained to handle feedback better and faster.
The annual report also included some surveys which compared Tayside's performance with that of other health boards across Scotland.
The Inpatient Experience Survey received feedback from 994 Tayside patients, 88% of whom rated their overall care as positive — higher than the national average of 84%.
The health board was rated better than the national average for staff, care and treatment, environment, A&E, the admissions process and leaving hospital. It only under-performed in one area — the quality of its care or support services after leaving.
Patients also felt they knew their nurses, that they had enough time with the people who mattered to them and got help with washing and dressing as required.
However, bosses conceded that they needed to do better in areas which had scored poorly.
Those surveyed were unhappy about the time they waited to be admitted to hospital, the noise at night from other patients, waiting times for medicines and doctors' knowledge of their conditions.
As a result of the survey, NHS bosses have identified collecting feedback, clinical errors and noise at night as requiring improvement.
Tayside was also highly regarded by patients with cancer. According to the Scottish Cancer Patient Experience Survey, 97% of those surveyed rated their care positively.
The 380 patients who responded praised how their information was handled and how prepared they felt for operations.
However, more than two-thirds of patients said they weren't given a detailed care plan and weren't asked about taking part in cancer research programmes.
Only about half of those surveyed were given information on benefits they could claim while being treated, and just two-thirds of patients were given written information about the type of cancer they had.
The report noted of the cancer survey: "It is notable that, while these areas have the highest negative response and therefore present opportunities for improvement, all had a higher positive response level than that across NHS Scotland."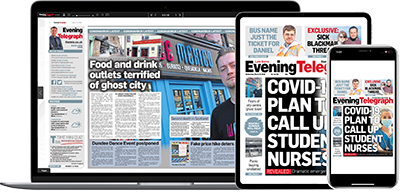 Help support quality local journalism … become a digital subscriber to the Evening Telegraph
For as little as £5.99 a month you can access all of our content, including Premium articles.
Subscribe