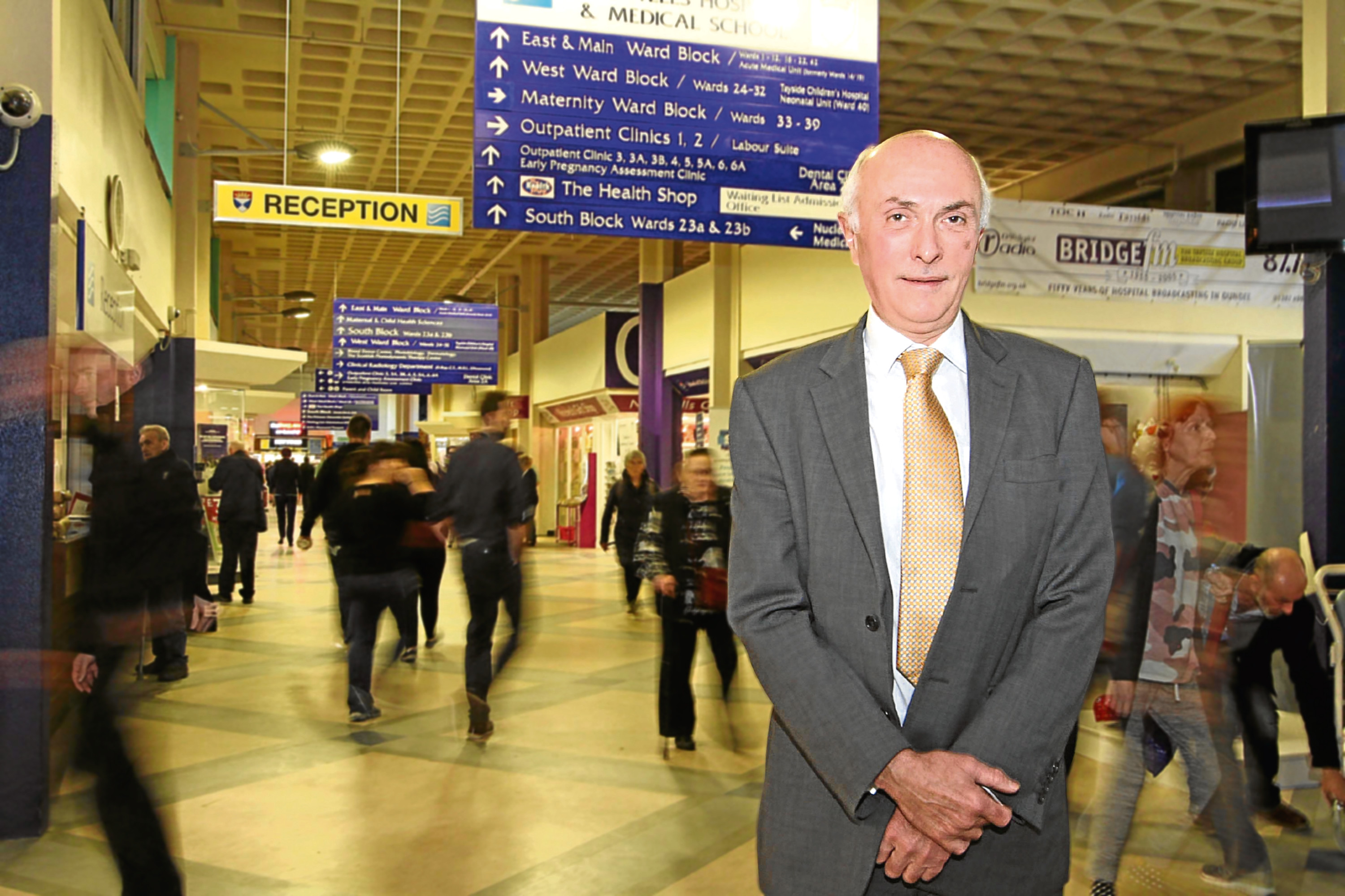 "Patients will not see services cut as a result of a lack of cash."
After a year as chairman of NHS Tayside, during one of the board's worst financial periods, Professor John Connell has pledged he would continue to provide top-level care for patients in the region.
The health board has been embattled in recent times, which included a damning Audit Scotland report revealing that NHS Tayside failed to break even for the third year in a row, relying on a £14m loan from the Scottish Government.
NHS Tayside chief executive Lesley McLay previously said the board has already taken steps to address these concerns.
Speaking exclusively to the Tele, Prof Connell said there were many challenges ahead — but denied NHS Tayside was in dire straits.
"The board is very open and acknowledges that we have financial difficulties as indeed do other health boards in Scotland," said Prof Connell, who became the board's chairman in October 2015.
Despite years of what he described as "manageable finances" for NHS Tayside, Prof Connell said the challenge now was dealing with controlling expenditure on staff and spiralling prescribing costs.
He said: "Although we are in deficit, looking at the overall picture, the health board has a turnover of around £1 billion a year.
"Our deficit last year was £5m — so that's about 0.5%.
"Yes, that's unacceptable and it's a situation we must remedy but in terms of the wider context, it's a relatively small proportion of money that's coming to NHS Tayside."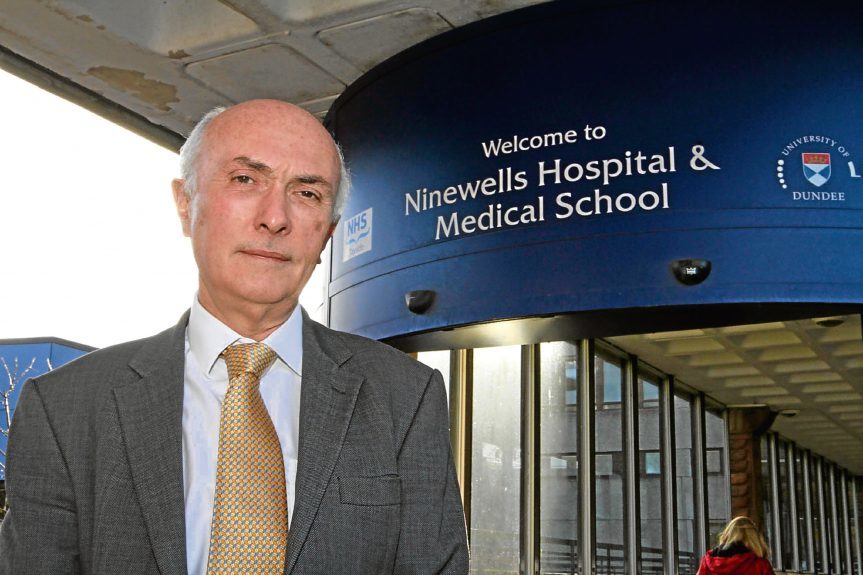 Discussing patients being adversely affected as a result of funding, Prof Connell said: "I don't think there have been any impacts on patient care.
"That would be a priority for me as chairman of the board and a priority for the board to ensure that remains the case.
"Patient care, in terms of delivery of services in the acute sector or in primary care, have been maintained and will continue to be maintained in the future."
Prof Connell said the board's "five-year transformation programme" had identified ways to restructure clinical services, as part of Scottish Government policy.
He said: "The big driver is to shift care from the acute sector from hospitals like Ninewells into the community.
"Patients should expect to see as much care as possible close to home.
"So yes, there will be changes in patient care, people will notice a difference but it won't be as a consequence of cuts."
Prof Connell also mentioned waiting times — an area the board has been heavily criticised for lately.
In one case, a patient who previously suffered two heart attacks was "astonished" to find he may have to wait up to 27 weeks to see a cardiologist.
While Prof Connell said he couldn't comment on individual cases, he added that the recruitment of specialist staff, such as cardiologists, had been a problematic issue, and just one vacancy could cause a huge "backlog" of patients waiting to be seen.
He said: "It would be naive to say there are no concerns around waiting times.
"It is something we focus on a lot at the board.
"However, across Scotland, Tayside is not an exception in terms of the waiting times pressures at present.
"It's being driven by a number of factors, including demand. There are more patients who are living longer and require to be seen.
"That pressure and demand can inexorably lead to waiting list pressures."
Prof Connell insisted patients would continue to be seen based on their level of need.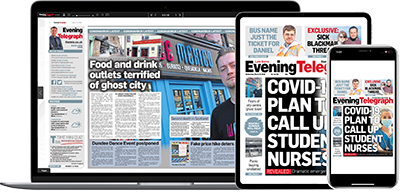 Help support quality local journalism … become a digital subscriber to the Evening Telegraph
Subscribe