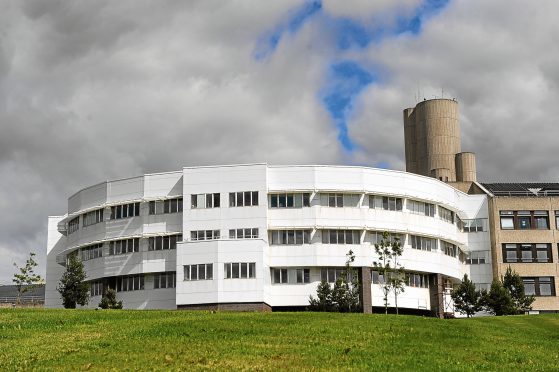 NHS Tayside has apologised to a woman who was told she might need her leg amputated.
The health board was issued with the formal recommendation by the Scottish Public Services Ombudsman (SPSO) after a complaint was raised by the woman's daughter.
Known as Mrs C, the daughter reported that following surgery for a broken ankle her mother — Mrs A — was discharged to a nursing home.
At an out-patient review, staff discovered her ankle wounds had broken down and the metal work used to fix the fracture had become exposed.
Mrs A was admitted to Ninewells and underwent further surgery to remove the metal. Then, at another follow-up, it was found that Mrs A had an infection in the wound and the bone had not grown back together.
The family was informed amputation may be necessary to control Mrs A's pain and improve her life.
In the watchdog's report, it said: "Mrs C was shocked to be told by nursing staff that Mrs A was listed for theatre the next day and spoke to a doctor to explain that she did not consider amputation to be the right thing for her mother."
The daughter was concerned the surgery was planned without appropriate discussions with them.
The watchdog, however, ruled that it was reasonable to list Mrs A for theatre when the final decision on surgery had not yet been made, saying it "avoids delay".
The report added: "We found there was no evidence that amputation surgery would have gone ahead without Mrs C or her siblings being consulted further."
Mrs C also complained about the skin and pressure care her mother received, as her mum had developed pressure ulcers.
The SPSO report added: "We found there was a lack of evidence to demonstrate appropriate skin and pressure care had been provided.
"The advice we received highlighted that the pressure injury to Mrs A's foot could have been avoidable with different care and that pressure area risk assessment documentation had not been properly completed for Mrs A."
A spokeswoman for NHS Tayside said: "We have apologised to the patient and are taking action to address the recommendations in the report."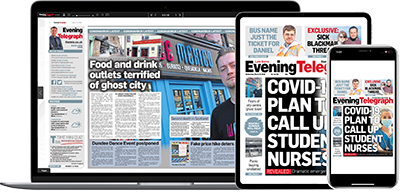 Help support quality local journalism … become a digital subscriber to the Evening Telegraph
Subscribe