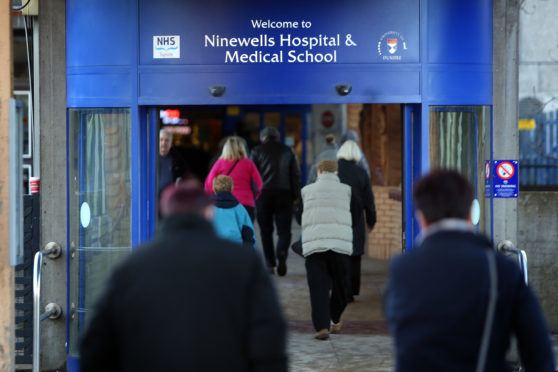 Bed-blocking in Dundee has halved in the last three years — but still costs the NHS thousands each month.
Figures published by NHS Scotland revealed 733 bed days were lost to delayed discharge in Dundee in March.
The health service puts the daily cost of a blocked bed at £233, meaning more than £170,000 was spent that month caring for patients ready to leave hospital.
However, the phenomenon is placing less pressure on the public purse than it has in the past. More than twice as many bed days, 1,483, were lost to delayed discharge in March in 2015.
The reasons for delays, and the ages of those unable to leave hospital, are changing as health chiefs divert services into health and social care partnerships (HSCPs), co-financed by the NHS and local authorities.
These aim to free up beds in hospitals by passing the duty of care to "community" settings, such as local health centres and care workers.
Support for elderly people aged over 75 is improving, with delays more than halved for that age group since 2015.
However, there are signs Dundee's HSCP cannot cope with the demands of those with more complex care needs.
More than 75% of all delayed discharges are "Code 9s" — when a patient has no suitable facility to be discharged to, needs specialist care set up at home or cannot be cared for in the local area.
They accounted for fewer than 25% of all delays three years ago.
Diane McCulloch, head of the health and community care service at Dundee HSCP, said people should only be in hospital "as long as they need to be" before being supported at home.
She continued: "As a result of on-going service redesign and partnership approaches, the majority of patients accessing acute care are supported to return home in line with their planned discharge date.
"Of those people who are delayed, the majority have complex needs which require tailored support requirements or legal procedures to be completed. We have invested in a range of additional community supports and have agreed a programme of developments, including supported accommodation, to meet this need."
NHS Tayside said it was working "very closely" with HSCPs to reduce incidences of bed-blocking.
A spokeswoman for the health board said: "Our commitment to patients is that they should not have to wait unnecessarily for the most appropriate care to be provided after treatment."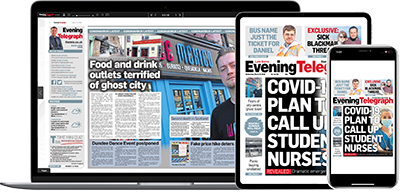 Help support quality local journalism … become a digital subscriber to the Evening Telegraph
For as little as £5.99 a month you can access all of our content, including Premium articles.
Subscribe