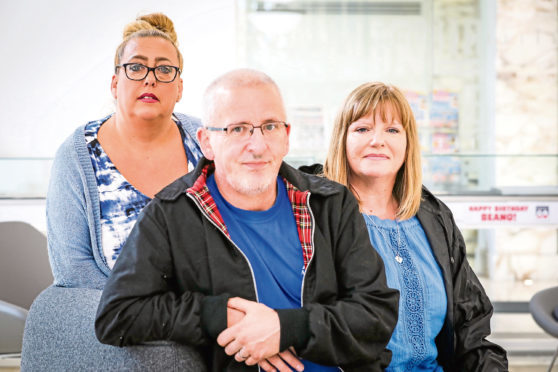 The families of Carseview patients who took their own lives have reiterated their calls for an inquiry independent of the NHS, saying it would encourage more folk to come forward.
Relatives continue to express cynicism over the investigation launched by NHS Tayside earlier this year, following several deaths of patients who had used the Carseview Centre in Dundee.
And they believe the fact the health board has been making announcements about the people who will lead the inquiry deprives it of true independence.
Mandy McLaren, whose son Dale Thomson died in January 2015 after a stay at Carseview, said: "Our issue is that it's meant to be totally independent. It's not the NHS's inquiry – we fought for it.
"If it keeps announcing that it is appointing people, folk won't trust this inquiry because the NHS looks like it is involved.
"The board has got to keep its nose out of this or it could stop people coming forward with experiences – which are good and bad – to see where things are going right and wrong."
NHS Tayside has enlisted health and social care body the Alliance to engage with the public on the process.
However, Gillian Murray, whose uncle David Ramsay died in 2016, said the involvement of such bodies sent "mixed messages".
She said: "A lot of parents are scared to put in any evidence in case it has an effect on their care. I'm not convinced of its independence."
NHS Tayside chairman John Brown said: "NHS Tayside has made a commitment the inquiry will be truly independent and that is why the Alliance is leading the involvement of patients, families, the public, the third sector and mental health charities.
"Under the expert leadership of the Alliance, patients, service users, families and third sector and charity colleagues have been able to play a critical role already by participating in the stakeholder participation group.
"The first milestone was the appointment of David Strang as independent chairman. Mr Strang was appointed after consultation with patients and families in the stakeholder participation group.
"He is leading the inquiry entirely independently and has been discussing the scope and terms of reference with a number of stakeholders, including the stakeholder participation group.
"All of these arrangements have been made to ensure the inquiry is entirely independent."
A Scottish Government spokesman said: "NHS Tayside has assured ministers this inquiry will be independent. Families will be fully involved throughout the inquiry, which will be open and transparent and include a call for public evidence."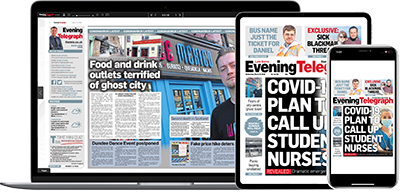 Help support quality local journalism … become a digital subscriber to the Evening Telegraph
Subscribe