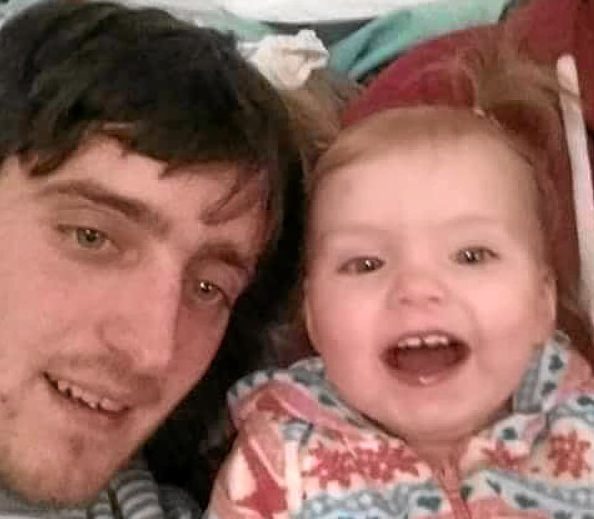 The family of a Dundee dad who died after leaving a psychiatric unit has received an apology from bosses at NHS Tayside.
The Tele can reveal that a review has found "systems failures" contributed to the death of Dale Thomson.
And a senior doctor admitted that Dale's treatment "fell below the standard expected".
Dale was treated at Dundee's Carseview Centre between January 8 and 10 last year, after family members had expressed concern about his wellbeing and safety.
The 28-year-old, who had a daughter, Evi, was hearing voices, having paranoid ideas and had tried to take his own life days before being admitted.
In the course of his stay, Dale became restless and when he tried to leave on January 10 he was not stopped from doing so by staff, despite them having the power to do so under the Mental Health Act.
When he left, Police Scotland was alerted as Dale had made threats about his conduct before he was released.
As a result, Dale was brought back to Carseview just hours later by officers.
But despite his background of attempted suicide and depression, he was again allowed to leave when he walked out of an assessment.
The father-of-one was found dead by his distressed mum, Mandy McLaren, just 17 days later.
Mandy, 48, has consistently argued her son should have been detained under the Mental Health Act at Carseview, rather than being allowed to leave.
Now, following a Significant Clinical Event Analysis (SCEA) report into the tragedy, his family has finally received an apology from NHS Tayside.
In a document seen by the Tele, Dr Andrew Russell, NHS Tayside's medical director, stated: "Please accept my sincere apology that the care and treatment of Dale fell below the standard we would expect."
The SCEA cited that there had been "systems failures that contributed to his death".
The most direct cause was adjudged to be "specific human error in the decision making around the use of the Mental Health Act on January 10 2015 when Mr A (Dale) was allowed to leave against medical advice".
Today Mandy vowed to pursue further action so no other family has to go through what she did.
She said: "It unfortunately doesn't really do much for me because if they had done their jobs right in the first place he would still be here.
"Dale's daughter will never get to know him and she will want answers about why he's not here when she grows up.
"I thought getting the apology would have helped but it's made me angrier because we know if he got the help he should have had, he would be here.
"We tried to tell them he needed help but they weren't interested.
"I hope they can learn from their mistakes before this happens to someone else.
"It's just not acceptable.
I now want to get in touch with the General Medical Council to see if we can get those that dealt with Dale held accountable for what has happened.
"I would also like a fatal accident inquiry held into Dale's death because I want them to stand up in court and explain their reasons for doing what they did.
"If I'm doing a job and make mistakes then I lose my job, but no one seems to be accountable for Dale.
"He told them he had tried to kill himself but they didn't care and they let him out."
An NHS Tayside spokeswoman said: "We are in direct contact with this family and will not be providing any comment."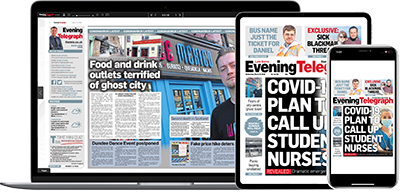 Help support quality local journalism … become a digital subscriber to the Evening Telegraph
For as little as £5.99 a month you can access all of our content, including Premium articles.
Subscribe