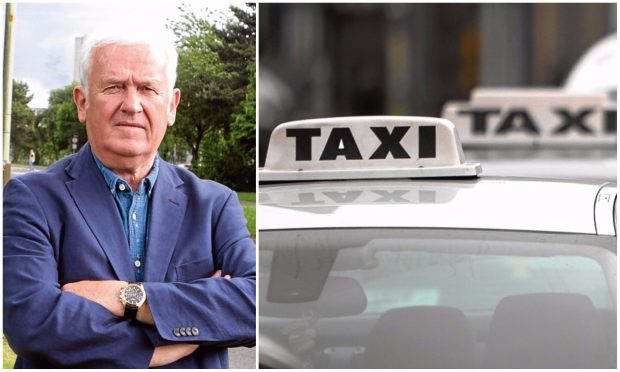 Cash-strapped NHS Tayside has forked out more than £1.5 million on taxi fares in the last five years, the Tele can reveal.
The health board spent £322,000 on taxis for the financial year of 2016/17.
And, for the last five years in total, it used up £1,568,000 of its budget.
The figures were revealed through Freedom of Information (FOI) legislation. NHS Tayside said it couldn't disclose exactly what the reasons were for using taxis, by using the FOI "excessive cost of compliance" exemption.
The figures have been released just days after the health board admitted to spending £79,166.35 on ferrying staff from Stracathro Hospital to Dundee's Carseview Hospital between February and June after the Mulberry Unit after the Angus facility was closed.
A recent draft report by Audit Scotland suggested NHS Tayside was in an "extremely challenging position" as it tries to make £45.8m of savings this year.
John McAllion, of the Dundee Pensioners Forum, said: "You would think they would have their own vehicles to use.
"Of course, it's the patients who have to pay the price if they are spending their money on taxis. It means they're not spending it on patient care. And to be paying taxi fares for their workers to get to work — that shouldn't be happening either.
"The problem is, the management at NHS Tayside aren't held accountable. The health board is not run by elected boards, so we have to turn to the health minister."
NHS Tayside said the amount of money spent on taxis was monitored on "a regular basis".
A spokeswoman said: "NHS Tayside will only use taxis in exceptional circumstances such as for patient journeys where no other alternative transport is available, for the transportation of urgent specimens, notes or medication, or for staff working on call or out of hours.
"The use of taxis must be approved by an authorising manager and all spend is monitored on a regular basis."
A Scottish Government spokesman said: "Health boards are responsible for their own budgets and we expect them to deliver the best possible patient care. Taxis should only be used when cheaper alternatives are not available or do not meet the requirements of the situation."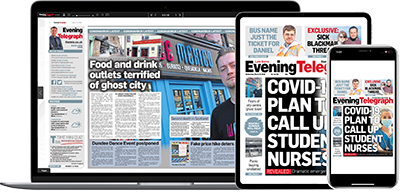 Help support quality local journalism … become a digital subscriber to the Evening Telegraph
Subscribe