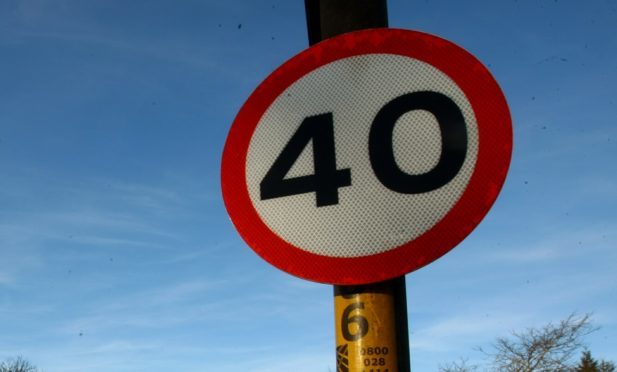 A welcome for new speed restrictions coming into force for local villages has been accompanied by a call for tougher enforcement when the limits drop.
Angus Council communities committee members unanimously approved changes bringing 40mph buffer zones into place at Lunanhead and Gowanbank and an extension of Gowanbank's current 30mph limit.
On the B954, a 40mph buffer zone will be applied to put the brakes on drivers at Muirhead.
The changes follow safety concerns raised by residents as well as bodies including Muirhead, Birkhill and Liff Community Council.
Data delivered by roads officials highlighted figures for the B9134 at Lunanhead that revealed more than one-third of the vehicles recorded were travelling between 40mph-50mph within the 30 limit, with some even hitting 60mph.
Almost 40% of vehicles at the two locations were doing more than 10mph above the limit.