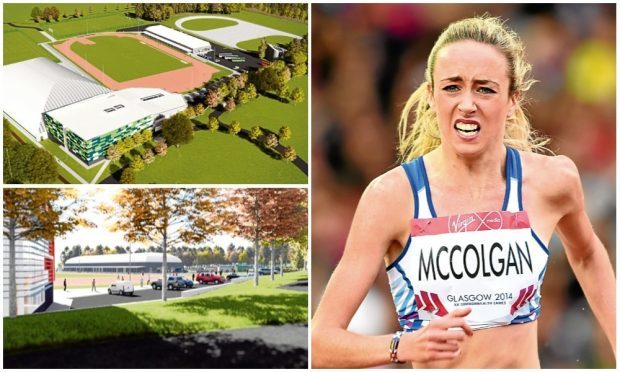 With work set to start early in the new year on the Regional Performance Centre for Sport at Caird Park, the Tele is investigating the benefits of the facility for local people.
In the first of a special three-part series, we speak to Dundee Olympian and Commonwealth Games track star Eilish McColgan about what the venue will do for sport and young people.
For most of her life, Caird Park has been like a home from home for Eilish McColgan.
Countless hours were spent pounding the track preparing the runner for her bid at Olympic glory.
Now, the same venue that helped hone her for major honours will soon undergo a transformation to help produce the next generation of Scots athletics stars.
Preparations are under way for the construction of the £32 million Regional Performance Centre for Sport at Caird Park.
As well as athletics, the world-class facility will cater for sports including badminton, netball and rugby.
Although opposed by some Dundee residents, track star Eilish says the centre is vital to the city for a number of reasons — not least in developing new sporting talents who can compete on the world stage.
The 24-year-old, daughter of former running champion Liz, told the Tele: "This is going to be a really great addition for Dundee and it will help to promote sports in general.
"I grew up running in Caird Park and it definitely needed to be updated from what I was training in. It's a great opportunity for kids in the area to have a world-class centre that looks the part and gives them the opportunity to grow into different sports.
"There are no shortcuts in any sport, no matter what kind of facilities are on offer, but having this will definitely give them that incentive and offer them more. It will give them the best chance to succeed.
"There are a lot more kids involved now in sport from what I can see coming through. We had a relatively small group when I started, but the Glasgow 2014 Commonwealth Games saw a huge influx at Hawkhill.
"Before, kids had to be dragged to training at times, but new facilities, such as the one that will be coming to Dundee, can only make it an even better environment for them."
Regional clubs and squads will use the new centre as a training base and competitive venue once it's operational. Councillors unanimously gave the project the green light earlier this year.
Eilish, who represented Team GB at the 2012 and 2016 Olympics, believes more work should be done in schools to excite kids about sport before the venue opens.
She said: "Warm-ups in particular will see a big difference once it's up and running.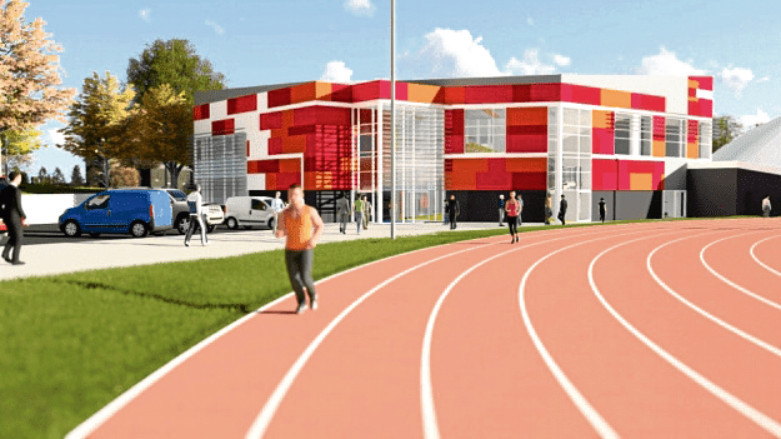 "I spent years and years, sometimes in cold and wet weather, doing warm-ups for 200 metres, but if young athletes can do more inside, that is definitely a luxury.
"The more kids we can get involved in sport the better — and that's what this facility is set up to do.
"We need to do more in schools to get the information out there about how kids can get involved in different sports.
"I don't think a lot of them know these clubs actually exist. It needs to start at that level if we're going to see the kind of uptake in sport that they're looking for.
"That's what will really drive them to make use of facilities like this one.
"I think it's a brilliant project. It's a big change from what I grew up with and, hopefully, it can be a major asset."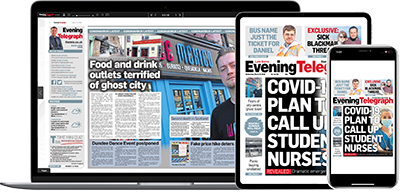 Help support quality local journalism … become a digital subscriber to the Evening Telegraph
Subscribe