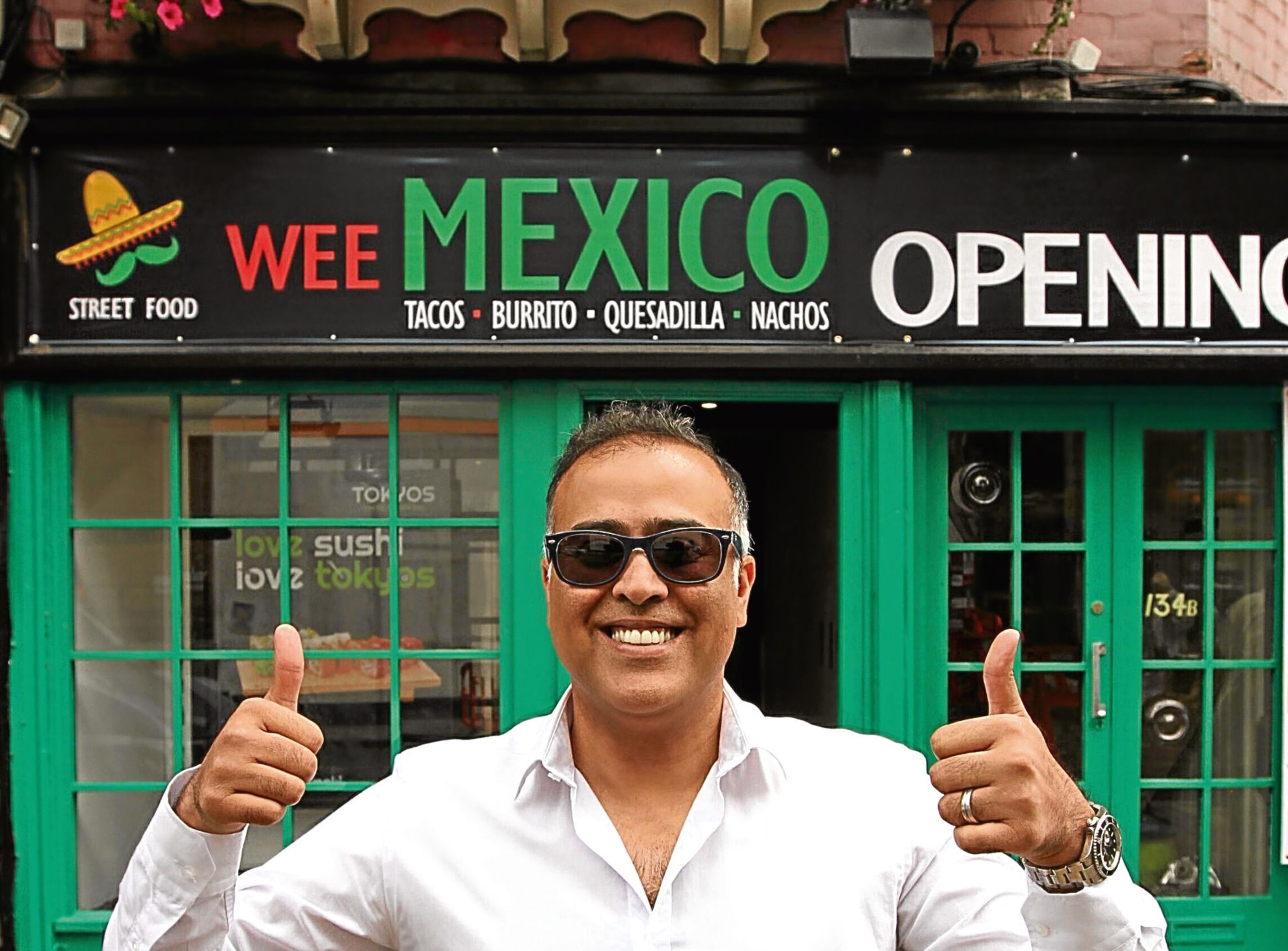 A DUNDEE man has bought out his daughter's city centre business — a Japanese restaurant — and is set to open a Mexican takeaway in its place.
Wee Mexico on the Nethergate is due to open next Wednesday and will replace Tokyos, a sushi and noodle eatery.
Businessman Valy Ossman is taking over the premises from his 22-year-old daughter Ruqueia.
Valy said: "The decision was made in May that I would take on the business so she could go back to do her Masters — she's off to Edinburgh.
"After her undergraduate degree she started Tokyos, but found she preferred the academic life — so I bought her out.
"I didn't want two Japanese places as I've got Kobee, but I didn't want Tokyos to die either.
"So I combined the two. Tokyos as a brand will stay alive, but from the kitchen of Kobee.
"I think this is the best solution.
"And Wee Mexico can offer something different and new for a modern generation."
The premises will be kitted out with a deli counter, with customers moving along a conveyer line to customise their food.
The eatery will offer Mexican street food, according to Valy.
He added: "The reaction we've so far had on Facebook and other social media has been very positive.
"More than 18,000 people have viewed our latest photo.
"It bodes very well for when we open.
"We're making some key savings, such as having the food prepared in Kobee's kitchen at the start of each day.
"I have a chef there and he's not very busy in the mornings, so by doing this I can make savings which can then be passed on to the customers.
"This is how we can make it so affordable.
"But nachos and chips will need to be freshly made by the staff at Wee Mexico to order."
Valy will be employing five new members of staff to begin with.
However, he expects that to increase to a maximum of eight or nine if the business does well.
He added: "I love Dundee. I have been here since 1982 and I'll be buried here, too.
"I'm so excited to be bringing this new business to the city.
"I've learnt a lot since I opened my first restaurant.
"I have had to do a lot of apologising, but every problem taught me something that I can bring to this business now."
Valy added: "I know it can be a great success.
"I think people are going to love the relaxed setting, great quality food and affordable prices."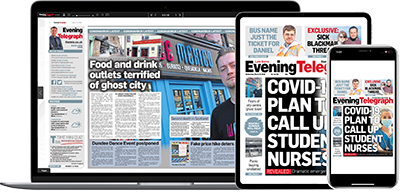 Help support quality local journalism … become a digital subscriber to the Evening Telegraph
Subscribe