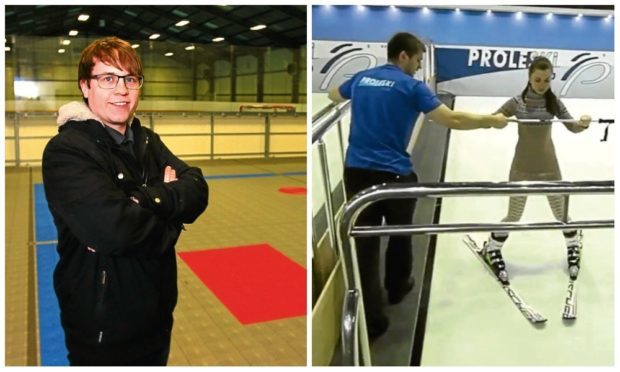 Bosses behind plans for Scotland's first revolving ski slope in Dundee are hopeful of opening the facility in November.
Variant Snow previously lodged plans with Dundee City Council for a "world-class" indoor ski centre in the city.
It would feature short slopes erected in an indoor facility, which would revolve to replicate the experience of skiing.
The man behind the project, Jack Gemmell, had originally planned to locate the slope in a vacant retail unit at Kingsway East Leisure Park.
However, he says he has now received a "better offer" of premises in Dundonald Street, Stobswell.
Jack, 27, a civil engineer from Glenrothes, said: "Fergus Storrier, from Showcase the Street, got in touch to ask if I would be interested in developing the slope at the Manhattan Works site instead.
"It's already been earmarked for leisure activities and provides a much better option for us.
"I was delighted to accept his offer and now it's all systems go to get set up in the facility.
"I am just waiting for confirmation from Dundee City Council planners.
"We are awaiting response on whether or not an application will be required, as it's already consented for leisure and we won't be making any alterations"
Jack said it would be much easier to develop the ski slope in the Dundonald Street building than at the Kingsway East site.
He added: "The slope itself is being built in the Ukraine and work is due to start on it in July. It is due to be shipped to Scotland in October and will then be installed.
"We will be ready to go at the start of November."
Jack said he was really excited that the project was finally getting off the ground — pending it being rubber-stamped by the local authority. He added: "This new plan also means it won't be as expensive for us. My dad and I will fund it and I am also applying for business loans."
He said he would no longer have to turn to crowdfunding to help finance the project. Once operations are up and running, Jack hopes to provide an opportunity for people to go from having zero teaching experience to becoming a qualified instructor.
He added: "I also want to run adaptive lessons for those with mental and physical challenges."
Jack, who left school at 16 to train as a civil engineer, added: "I'm really excited about getting this off the ground. Manhattan Works is an ideal premise to run this from."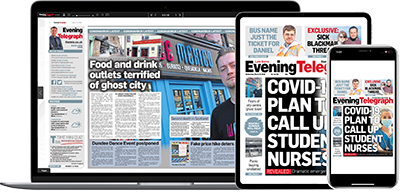 Help support quality local journalism … become a digital subscriber to the Evening Telegraph
Subscribe