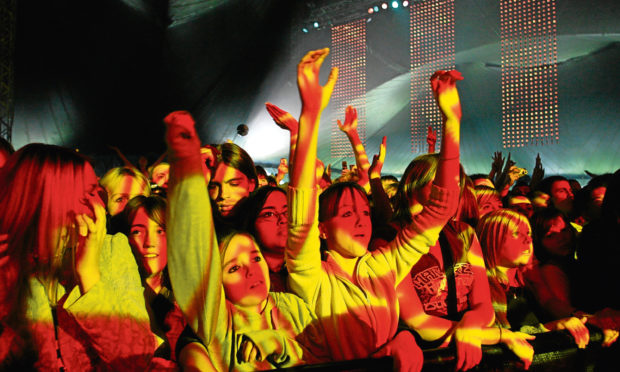 Scotland's newest music festival is expected to generate £1.5 million for the Dundee economy, it was revealed today.
Jobs will be created, hotels booked out and traders' tills filled when Carnival 56 takes place next summer.
The economic assessment of the event — to be held at Camperdown Park on August 12 and 13 — was revealed after the festival was given the go-ahead by Dundee City Council.
Craig Blyth, director of organisers Jigsaw Events, said: "Since the approval from the council on November 3 it really has been foot to the floor.
"The event will contract around 800 staff members.
"Contractors will look to use local people and agency staff where possible.
"Our ethos is to support local businesses where possible.
"We have already engaged with three large hotels in the city for artists and site staff.
"We will actively be promoting these hotels to customers who are attending the event from outwith the city."
Craig said they also hope that 30% of traders at the event will be from the local area.
It's expected that 18,000 people will attend, attracted by the biggest names in music.
The last similar major event in Dundee was the Radio1 Big Weekend back in 2006.
The event, which featured Snow Patrol, Keane and Razorlight attracted 30,000 people.
Marketing manager Claire Buchan said that everyone involved was very excited about bringing the festival to Dundee.
"This should be a fantastic event in Dundee that will attract thousands of people to the city," she said.
Alison Henderson, chief executive of Dundee and Angus Chamber of Commerce, said she thought the music event would be a good thing for the city — and for Tayside as a whole.
"It will demonstrate that Dundee is more than capable of hosting events of this type," she said.
"It will bring a boost to the local economy and local businesses should hopefully benefit."
The organisers said they were "still on target" to reveal the line-up and launch tickets early in the new year.
"The response so far has been brilliant," said Craig.
"It's been too long since something like this happened in Dundee — more than a decade ago in fact.
"We have our Sunday night headline confirmed and we will have five main performance areas."
The name of the main stage has recently been revealed as the Mardi Gras, a nod to a former nightclub in the city.
"We wanted to give people something to look forward to in 2017," Craig added.
"So come rain, shine or World War Three, Carnival 56 will set up camp and give you the best weekend of the summer.
"There is a gap in the market for an event of this type.
"We are going to fill it while making our own mark on the music festival scene. The festival will boast a phenomenal line-up over the weekend, celebrating music, comedy and culture.
"Our stages and tents will be home to some of music's biggest names.
"We chose carnival because the C56 team love its original meaning, an annual festival involving dance and music.
"And we chose Camperdown because it's the perfect venue for a festival," he added.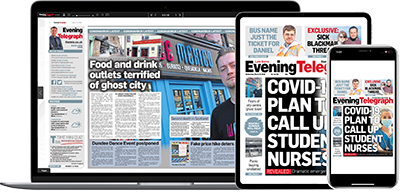 Help support quality local journalism … become a digital subscriber to the Evening Telegraph
Subscribe