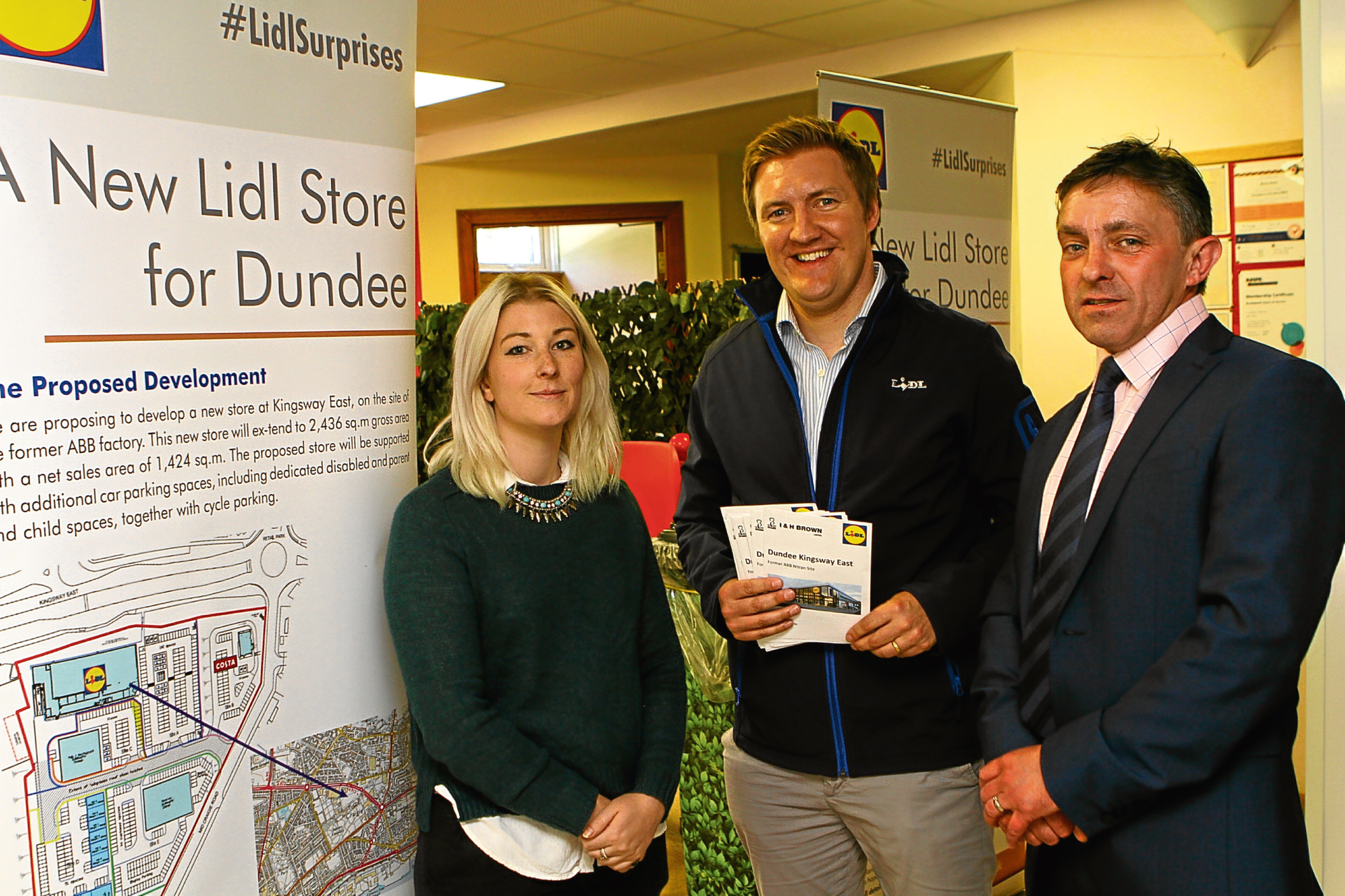 Residents close to a newly proposed retail development say the site would bring jobs to the area and have called on Dundee councillors to back the plans.
Representatives from developers I&H Brown and supermarket giant Lidl held a consultation at the Brooksbank Centre in Mid Craigie to hear local views on the Kingsway East site.
Other facilities at the site will include a Costa Coffee, a car showroom, a pub/restaurant and small industrial units.
Bosses at I&H Brown, based in Perth, say the site will create 172 jobs, more than 40 of which will be based in the budget supermarket.
Karen Shepherd, 45, from Mid Craigie, said the development would improve the area.
She said: "I think it's good, bringing jobs and more services to the area. At the moment, the biggest supermarket is Asda.
"Even the restaurant and pub is a good idea but I'm concerned about how you would get across the Kingsway."
Full-time mum Alana Grant, 29, is becoming a student in September, and said the proposed supermarket could help her save money.
She said: "I spend about £80 a week on shopping — at Lidl, I could probably bring that down to about £50."
The proposals are set to be reviewed by councillors on June 19.
Tommy Devlin, development manager at I&H Brown, said Lidl was a key "driver" for the proposals.
Despite fears of overprovision — the site lies close to Asda at Craigie and Aldi on Arbroath Road — Mr Devlin said the supermarket's impact would be "minimal" and claimed 75% of Lidl shoppers use the stores for smaller, top-up shopping trips.
Residents who came to the consultation were positive about the proposals.
Ginny Lawson, project manager at the Brooksbank Centre, said: "From my point of view, working with people on the lowest incomes, people need cheap shops. We do a lot of budgeting with people and one of the big things we check is their shopping budget."
Lidl UK's Head of Property for Scotland Gordon Rafferty said: "We have received an incredible amount of support from the local community and are delighted to announce that we have submitted a planning application with Dundee City Council.
"If granted this would mark a multi-million pound investment in the area, and the creation of new jobs when the store opens."
Dundee folk in support of £6.9 million Lidl, Costa and pub plans
Consultation over plan for new Dundee Lidl and Costa drive-thru to take place
Revealed: Lidl and Costa drive-thru in £6.9m retail park bid on Kingsway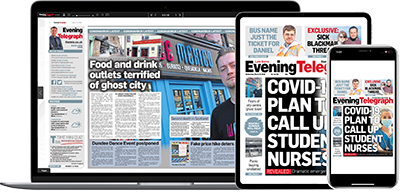 Help support quality local journalism … become a digital subscriber to the Evening Telegraph
For as little as £5.99 a month you can access all of our content, including Premium articles.
Subscribe