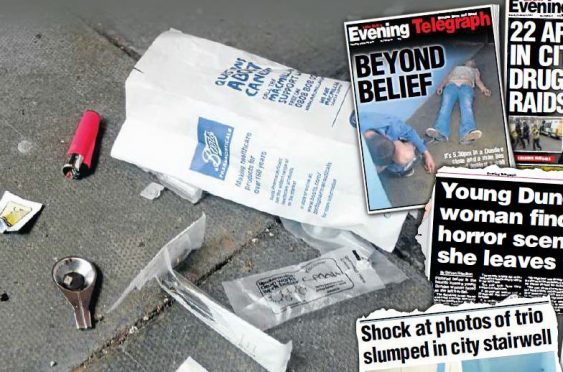 A commission is set to be formed to tackle the scourge of drugs misuse in Dundee.
The Dundee Health and Social Care Partnership (HSPC) has suggested that the new Drugs Commission adopts a similar approach to the recent Fairness Commission, which was set up to tackle poverty in the city.
Details will be discussed at the meeting of the HSPC on Tuesday.
The move comes following another year blighted by drugs overdoses.
In August, statistics released by the National Records of Scotland showed there were 38 drug-related deaths in the city in 2016 — up from 36 the year before.
The figure is equivalent to an average of 0.23 deaths per 1,000 people living in the area — the highest rate in Scotland — and almost twice the national average of 0.12.
The new group will look to tackle the city's deep-rooted problem with drugs, an issue which the Tele has covered extensively.
It is planned to be run by an independent body — appointed by the HSPC — and will include a "steering group".
It is hoped the commission will launch in March.
Speaking to the Tele about the project, council leader John Alexander said: "Tackling the problems that Dundee, like most inner-city areas, faces has been a clear objective of our SNP administration since the election in May.
"We've not shied away from the realities that Dundee faces, particularly around drug and alcohol misuse, and as part of our manifesto, laid this out as a top priority.
"Following on from the successful work of our Fairness Commission, which sought to focus on poverty and deprivation and importantly come up with tangible actions, we want to replicate that model for this issue.
"Real improvements have been made as a result of the Fairness Commission, such as increases in school clothing grant, a hardship fund and joined up, better advice and welfare support.
"I hope the new commission will deliver similar positive outcomes.
"No one expects the situation to miraculously improve overnight. We've got to be realistic and it'll be a longer strategy with progress taking a concerted effort and a push by all partners in the city including the council, NHS and voluntary sector.
"We are, however, absolutely determined to make improvements and reduce the prevalence of drugs and alcohol misuse.
"We all know the impact of drugs in particular and the blight that this has on all too many of our communities. It affects people personally, individuals, families, neighbours and communities.
"We could sit back and do the same things hoping that they'll make a difference — or we can take actions, review, challenge and hold a mirror up to reality and come up with an action plan."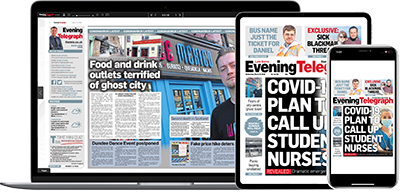 Help support quality local journalism … become a digital subscriber to the Evening Telegraph
For as little as £5.99 a month you can access all of our content, including Premium articles.
Subscribe