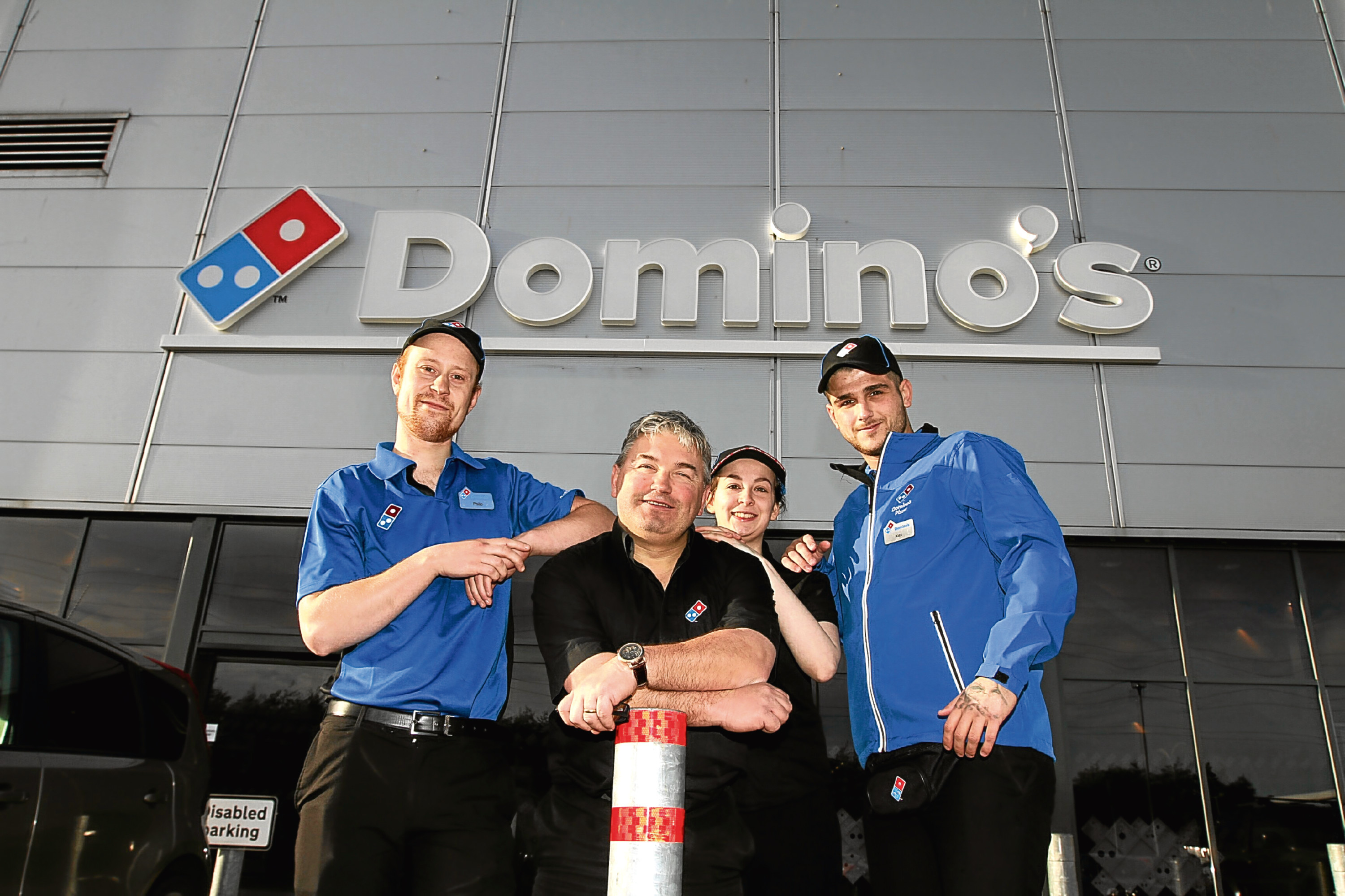 The boss of a pizza chain's new outlet in Dundee says he expects the store to have created 50 jobs by the end of the year.
The Domino's shop, one of the first to offer a sit-in restaurant as well as take-away and deliveries, opened last week in Douglasfield, next to the Odeon Cinema.
The recruitment drive has been ongoing as the Tele continues its Let's Get Dundee Working campaign, which is aimed at getting as many folk into work as possible.
Operations manager Steve Robson said: "We have had about 25 in-store staff come on board.
"Then there are 20 drivers, so I'd expect us to have taken on 50 people by the end of the year."
The remaining roles would be a mixture of positions.
One of the new staff members is Philip Bruce, 26, who works part-time while studying at the University of Dundee.
He added: "I trained at the Domino's in City Quay then came here.
"I've always worked in catering in the past so was pleased to be coming here to work. I like being at university and working here as the shifts are pretty flexible. It's a great team of folk we have too — everyone is friendly and wants to help."
Philip, who is studying interior and environmental design, said the new role had also helped him to have more belief in himself.
He said: "It's really helped build my confidence. I've had anxiety problems from quite a young age.
"The role I'm in, it's like I'm semi-dealing with the public, which has helped a lot to build up my confidence."
Meanwhile, Alex Taylor has become a delivery driver as a second job to boost his income. He moved to Dundee from Newcastle for the role.
Alex, 25, said: "I work in a call centre at the moment but on my days off I do a few hours here to boost my income.
"Through my other job I'm involved in customer service and it's great to meet people every day."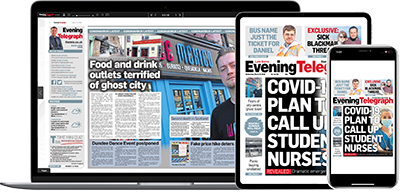 Help support quality local journalism … become a digital subscriber to the Evening Telegraph
Subscribe