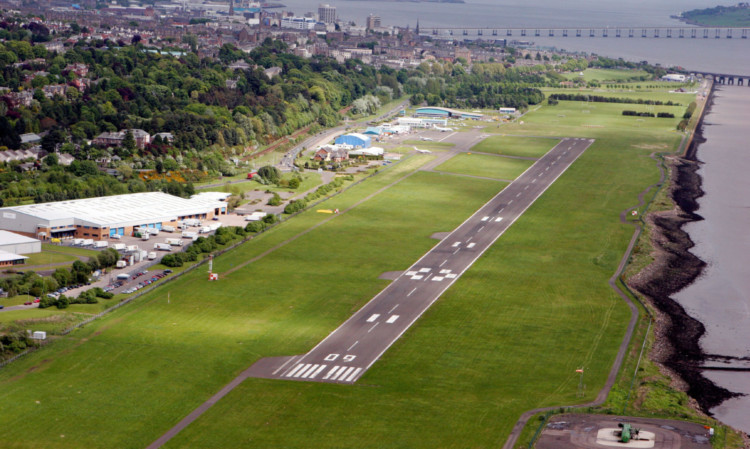 Dundee Airport has been dealt another blow with the cancellation of the direct service between the city and Jersey.
The route was operated by Airways Holidays, and flights have run between the city and the Channel Islands from May to September for more than 20 years.
Robert Mackenzie, managing director of C.I. Travel Group, which owns Airways, told the Tele: "We have made the decision to end flights between Dundee and Jersey.
"We've been the charter of the aircraft and operator of the route for many years and unfortunately we are at the point where the availability of aircraft and the cost of using those aircraft is now no longer feasible.
"We've been working very hard with Dundee Airport and Ramsay Travel, our flight partner, to find a solution but regrettably we've not been able to keep it.
"When a route disappears it's quite difficult to see it returning — but we've not completely closed the door on it."
Dundee-based travel firm Ramsay World Travel has booked flights between Dundee and Jersey for its customers for 24 years.
Managing director Colin Ramsay said: "Unfortunately Airways have now taken the route away. It was their project and their flight."
The travel agent has put contingency plans in place for booked flights from next May — laying on coaches to Edinburgh Airport, allowing customers to continue their journey.
One holidaymaker said: "We are booked to go to Jersey next August from Dundee Airport and we have now been told by Ramsay Travel that there will be no flights from Dundee. Ramsay Travel will arrange transport for us to Edinburgh but it will mean leaving a lot earlier and more travel for us.
"The enjoyment of going from Dundee was that we could leave our house and be on a plane in a little over an hour and we were supporting our local airport."
It comes after Flybe last week insisted it has no intention of cancelling the Dundee to Amsterdam air route — despite passengers having to be bussed to Edinburgh for flights as a result of an "ongoing review of operations".
A spokesman for HIAL, which operates Dundee Airport, said: "We have had discussions with the flight operator regarding the continuation of the popular Jersey flight in summer 2017 but regrettably they have taken the decision to suspend the service due to the increased costs of leasing aircraft."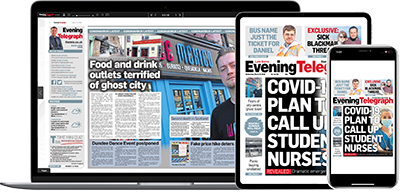 Help support quality local journalism … become a digital subscriber to the Evening Telegraph
For as little as £5.99 a month you can access all of our content, including Premium articles.
Subscribe